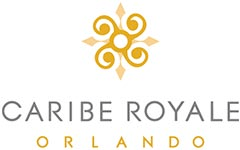 Job title: Front Office / Desk Agent $ 16.50 / hr – Caribe Royale Hotel

Company: Caribe Royale

Job description: Title: Front Office Agent
Department: Front Office
Location: Orlando, FL
At the Caribe Royale, we are extremely excited about the expansion of the Grand Caribe Convention Center, the complete renovation of all 1,335 suites and villas, and a new lobby creating a new "arrival experience". If you are excited, and passionate, about ensuring our guests have a memorable experience then this is a wonderful time to join the Caribe Royale family.
Job Responsibilities:

To be friendly, courteous, and helpful to all individuals, both guest and non-guest (on the phone and in-person)
To be able to check-in and check-out guests in a timely, accurate and courteous manner
To assist with guest requests, whenever possible
To command a working knowledge of all special rates/packages – requirements, restrictions, special arrangements, services/amenities included
To acquire in-depth knowledge of Resort services/facilities and major attractions in the vicinity and Orlando area
Knowledge of all hotel credit policies and procedures
To assume any additional responsibilities as assigned by the supervisor
Job Qualifications:
Must be a team player
Must possess exceptional guest service skills
Able to work weekends and holidays
Stand, sit or walk for an extended period of time or for an entire work shift
Strong communication skills are required
The ideal candidate is friendly, courteous, and always smiling (with guests and fellow associates)
Only candidates who meet the above qualifications will be considered
Hourly Rate: $16.50
Why work for The Caribe Royale Orlando?
We offer a positive and fun working environment.
We offer the opportunity to grow within our property
We offer great benefits such as weekly pay, 401K, paid holidays, health insurance coverage, and much more!
Expected salary: $16.5 per hour

Location: Caribbean – Orlando, FL

Job date: Thu, 14 Jul 2022 22:47:39 GMT

Apply for the job now!