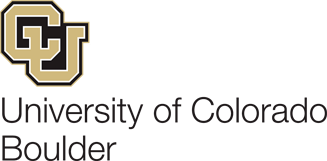 Job title: Finance and Accounting Professional

Company: University of Colorado Boulder

Job description: Finance and Accounting Professional
Requisition Number:
40635
Location:
Boulder, Colorado
Employment Type:
University Staff
Schedule:
Full-Time
Posting Close Date:
14-Jul-2022
Date Posted:
01-Jul-2022
Job Summary
The University of Colorado Boulder encourages applications for a Finance and Accounting Professional! This role reports directly to the Manager of Finance and Business Operations and indirectly to the Astrophysical and Planetary Sciences (APS) Chair and Fiske Planetarium Director. In this capacity, the position will provide high level budgetary, finance and accounting, policy and management for APS, Fiske Planetarium, and the Sommers-Bausch Observatory (SBO). This position has primary responsibility for oversight and policy related to departmental financial operations, including financial, human resources and sponsored project administration. This position also provides analytic support to the faculty within APS/FISKE/SBO.
We are looking for someone with a strong administrative background and excellent skills in business administration and fiscal management. To facilitate the required activities, the individual must be familiar with State of Colorado, University of Colorado and other organizational fiscal policies and procedures. Further, the successful candidate must possess excellent communication and organizational skills and have the ability to successfully manage multiple self-directed projects that may, at times, have competing priorities.

The University of Colorado Boulder is committed to building a culturally diverse community of faculty, staff, and students dedicated to contributing to an inclusive campus environment. We are an Equal Opportunity employer, including veterans and individuals with disabilities.
Who We Are
The Department of Astrophysical and Planetary Sciences hosts one of the largest astronomy programs in the country, with over 250 undergraduates, roughly 50 graduate students, and over 25 faculty in a diverse range of astronomy fields. The department is housed in the College of Arts and Sciences, with a commitment to teaching and learning that emphasizes hands-on learning, exploration, and inquiry. The college is pursuing initiatives that transcend disciplinary boundaries, encourage teaching through research/creative work, and engage the world. Faculty in the APS department are actively working and publishing in the field of astronomy education research. On campus, CU owns the Fiske Planetarium with the highest resolution digital dome theater on a university campus, and the Sommers-Bausch Observatory with a 0.6-meter and two 0.5-meter telescopes. Off campus, CU has access to the ARC 3.5-meter and ARCSAT 0.5-meter telescopes, the SDSS IV and V surveys, and the Las Cumbres Observatory. The headquarters of the National Solar Observatory is located on the Boulder campus.
What Your Key Responsibilities Will Be
Accounting and Finance Support
Supervise the financial operations of APS/FISKE/SBO and manage all general, auxiliary, gift, equipment and R&R funds.
Plan annual special project budgets (full dome theater upgrades, new exhibits, telescope support, etc.) in collaboration with the Chair and monitor expenditures.
Gather funds from campus contributors, including: provost, grad school, college of arts & sciences, other academic and research programs including Advisory Board when in place.
Assist APS Chair with negotiations to renew MOUs with financial commitments.
Monitor agreed departmental administration indirect cost recovery (DAICR) splits for projects shared with other Departments and Institutes on the Boulder Campus. Examine annual DAICR Reports to be sure percentage splits match agreements and update if incorrect; make sure all grants are included for JILA and CASA affiliated faculty and researchers and the accurate allocation is made to the department; monitor use.
Acquire recruitment funds to support faculty searches; after the search is completed, process moving reimbursements for new faculty. Gather funds from contributors for faculty startups based on the agreed allocation formula. Manage faculty startup accounts, ensuring they are funded in accordance with the terms of their respective agreements.
Colloquium budget appropriation in consultation with the chair; ensure allocation covers travel and room accommodations, associated official functions/meals.
Grant management (sponsored research, campus awards, etc.) – budget preparation, monitoring; assisting PI. Supervise spending of education grants against established budgets. Advise Chair, PI, and FisKe Director regarding alternatives and recommended solutions related to solvency and expenditure issues.
Provide oversight for all accounting, purchases, and payroll functions to ensure compliance with approved budgets and policies, procedures, rules, and regulations.
Represent the departments with regard to assessing and communicating the financial implications associated with existing or proposed policies, procedures, rules, or statutes.
Prepare regular finance reports for presentation to leadership, including recommendations for future spending and managing department long term debt. Coordinate similar reporting to PIs of grants.
Compile information requested by the campus budget office or others. Serve on internal and external ad hoc and standing committees, as needed.
Payroll Administration
Ensure appropriate funding distribution, particularly for positions with grant funding.
Process Payroll Expense Transfers (PETs) as needed to correct funding.
Work with the HR Service Center (HRSC) to ensure appropriate staff/personnel setup, funding, and pay.
Additional Pay, Honoraria, Scope of Work/Contractor, Recognition, Award Payments.
Auxiliary Enterprise and Internal Service Center Administration
Monitor and analyze revenue transactions for Fiske's auxiliary operations and APS' internal service center (telescope user feeds).
Assist Fiske with establishing rates, projecting revenue.
Reconcile all credit cards, invoices, A/R, and A/P transactions.
Create and process invoices for APO user fees.
Analyze operations for programmatic and fiscal efficacy and implement changes.
Procurement, Purchasing, and Travel
Responsible for CU Marketplace POs, SPOs, and related activity for APS, Fiske, and SBO. Manage invoice payments against POs/SPOs by ensuring unit approval to pay is authorized and receiving in CU Marketplace has ben completed. Investigate and resolve discrepancies. Ensure payment accuracy and compliance with University controls.
Work closely with faculty and staff to reconcile procurement card expenses to ensure appropriate receipts and documentation are provided. Monitor expenses and allocations to identify procurement card user training needs and develop materials to address those needs.
Answer accounting and procurement policy questions by referring to and interpreting appropriate policies and procedures. Evaluate requests per federal, state, university and campus policies, and decides on most appropriate means of purchase.
Responsible for all necessary documentation before travel occurs, assisting with preparing reimbursement documents, and adhere to CU Travel Accounting guidelines.
Retrieve receipts and other documentation for review and approval.
Maintain accurate cardholder records, update profiles (e.g. approval structures) as needed. Collaborate with purchasing agents, vendors, and staff to facilitate purchasing.
Conduct problem resolution to avoid after-the-fact purchasing situations.
What You Should Know
All University of Colorado Boulder employees are required to align with the . New employees must provide proof of vaccination or receive a medical or religious exemption within 30 days of employment.
This position will work in a hybrid format with multiple on-campus office locations for in-person work.
What We Can Offer
The annual salary range for this full-time position is $50,000-$51,000.
Benefits
The University of Colorado offers excellent , including medical, dental, retirement, paid time off, tuition benefit and ECO Pass. The University of Colorado Boulder is one of the largest employers in Boulder County and offers an inspiring higher education environment. Learn more about the .
Be Statements
Be ambitious. Be strategic. Be Boulder.
What We Require

A bachelor's degree. (Note: A combination of education and relevant experience may substitute for the degree on a year-for-year basis).
One year of professional level experience in a payroll, accounting, grant management, or finance related role.
What You Will Need

Digital literacy with Microsoft Office Suite.
Excellent customer service.
Excellent written and oral communication skills.
Strong analytical, problem-solving and interpersonal problem-solving skills.
High degree of professionalism and ability to maintain confidentiality.
Capability to work effectively in a working environment with multiple interruptions.
Ability to build and maintain positive and cooperative working relationships.
Ability to work independently and as a member of a team.
Organizational skills and ability to manage multiple intricate priorities.
Proven ability to proactively analyze issues in such a way as to foresee possible problems or concerns that may arise and to develop possible solutions and initiate related action with little close supervision.
What We Would Like You To Have

Three + years of professional level experience in a payroll, accounting, grant management, or finance related role.
Knowledge of Cognos/M-Fin, HCM, Peoplesoft and/or similar software.
Special Instructions
To apply, please submit the following materials:
1. A current resume.
2. A cover letter that specifically addresses how your background and experience align with the requirements, qualifications and responsibilities of the position.
You will not be asked to upload references at this time.
Please apply by July 14, 2022 for consideration.
Note: Application materials will not be accepted via email. For consideration, applications must be submitted through
Posting Contact Information
Posting Contact Name: Boulder Campus Human Resources
Posting Contact Email: [email protected]

Expected salary: $50000 – 51000 per year

Location: Boulder, CO

Job date: Sun, 03 Jul 2022 04:23:16 GMT

Apply for the job now!