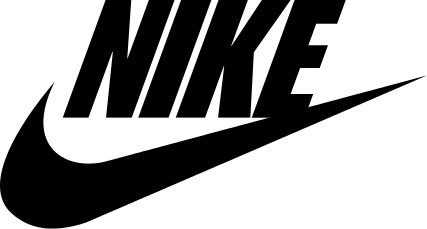 Job title: Engineering Manager (Open to remote work, except the following locations: SD, VT, and WV)

Company: Nike

Job description: Engineering Manager (Open to remote work, except the following locations: SD, VT, and WV) Become a Part of the NIKE, Inc. Team NIKE, Inc. does more than outfit the world's best athletes. It is a place to explore potential, obliterate boundaries and push out the edges of what can be. The company looks for people who can grow, think, dream and create. Its culture thrives by embracing diversity and rewarding imagination. The brand seeks achievers, leaders and visionaries. At NIKE, Inc. it's about each person bringing skills and passion to a challenging and constantly evolving game. NIKE is a technology company. From our flagship website and five-star mobile apps to developing products, managing big data and providing leading edge engineering and systems support, our teams at NIKE Global Technology exist to revolutionize the future at the confluence of tech and sport. We invest and develop advances in technology and employ the most creative people in the world, and then give them the support to constantly innovate, iterate and serve consumers more directly and personally. Our teams are innovative, diverse, multidisciplinary and collaborative, taking technology into the future and bringing the world with it. WHO ARE WE LOOKING FOR? We are seeking for a dynamic strong engineering leader to guide our engineering squads in the development of the Nike Mobile Application and mobile platforms. Your role is to Lead, Coach, Drive and Inspire teams to build high quality applications that scale and grow with business needs, and mentor your team members to grow their career and become the next generation leaders of Nike. Our mobile applications are used in 22+ countries and we serve 6M+ monthly unique users on Android and 11M+ monthly unique users on iOS devices. You'll lead by example, promote our agile culture, and be an advocate of new technology and development techniques. The successful candidate is a proven software leader with excellent communication and relationship building skills in addition to current, hands-on coding skills. WHAT WILL YOU WORK ON? As an Engineering leader, you will be managing a world class teams of talented engineers who work on important our flagship mobile applications and mobile platform including Nike App and other flagship apps. As a technical leader, you'll also be instrumental in driving our mobile technology vision forward and evangelizing mobile development and testing practices that drives Nike's Digital transformation and growth strategies. This is a team that's always on the offense, working on innovative solutions, building world class experiences to serve Nike members around the globe. Responsibilities • Lead the technical development and delivery of mobile applications (Swift on iOS) to Nike consumers. • Mentor and grow leadership within your teams (both leads and potentially other managers). • Provide technical leadership in the evaluation, conceptualization, design, and development of major new capabilities. • Provide strong technical expertise in application architecture, with a strong vision to component reuse throughout Nike. • Oversee the quality of the code and products throughout the entire development lifecycle (DevOps). • Drive for continuous improvement in performance, scalability, extensibility, reliability, usability, and availability of the platform. • Leverage agile methodology concepts for quality, delivery and continuous improvement. • Partner with business stakeholders, product managers, and other engineering directors to create and maintain a digital roadmap. • Coaching and career development for engineering managers and staff. • Leverage agile methodology concepts for quality, delivery and continuous improvement. Qualifications • Bachelor's degree in Computer Science or Engineering, Information Systems, or similar field or equivalent combination of education and experience and training. • 7+ years software engineering experience. • 3+ years of experience managing one or more engineering teams. • Experience in building mobile applications in an enterprise environment • Expertise in Swift programming language and/or Kotlin (both is a double plus). Either server-side experience (Java or Node.js) and/or web programming (React) a definite plus • Experience with delivery methodologies in a fast-paced complex environment –Agile, SCRUM. • Experience with test driven automation, Continuous Integration and Continuous deployment • Proven ability to think strategically, and to communicate the strategy to a large organization. • Capability to develop technology professionals with high expectations, a collaborative style and a focus on continuous improvement, quality and planning • Strong skills in team leadership and building positive customer relationships • Excellent verbal and written communication and collaboration skills to effectively communicate with both business and technical teams. • e-Commerce experience is a plus. We are a highly agile group made up of small integrated product, design, and engineering teams. Our teams take features all the way from the drawing board to the consumer, partnering closely and continuously with a wide variety of hardware, software, and services teams. If what we need doesn't exist, we make it from new user interfaces, frameworks, and services, to new teams and ways of working. To succeed with us you should be open-minded, thoughtful, collaborative and, above all, determined to produce great work for a global audience. If that sounds like you, get in touch. Open to remote work, except cannot work in South Dakota, Vermont, and West Virginia. These candidates will be required to relocate. For employees based in Colorado, this position starts at $145,000 per year. Information about benefits can be found here. Nike requires all applicants for this position to be vaccinated for COVID-19 as a condition of hire, unless otherwise required by law. As an equal opportunity employer, Nike will make accommodations to individuals who cannot be vaccinated in accordance with applicable law. NIKE, Inc. is a growth company that looks for team members to grow with it. Nike offers a generous total rewards package, casual work environment, a diverse and inclusive culture, and an electric atmosphere for professional development. No matter the location, or the role, every Nike employee shares one galvanizing mission: To bring inspiration and innovation to every athlete* in the world. NIKE, Inc. is committed to employing a diverse workforce. Qualified applicants will receive consideration without regard to race, color, religion, sex, national origin, age, sexual orientation, gender identity, gender expression, veteran status, or disability.APPLY HERE

Expected salary: $145000 per year

Location: USA

Job date: Sun, 03 Jul 2022 22:18:59 GMT

Apply for the job now!