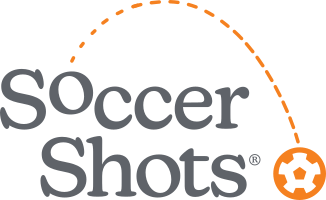 Job title: Elite Coach

Company: Soccer Shots

Job description: Company Profile:
Soccer Shots is the leader in youth soccer development for children ages 2-8. Our nationally recognized program offers a high energy, fun, age-appropriate introduction to the wonderful game of soccer. Our innovative curriculum emphasizes both soccer skills and character development. Our goal is simple: to leave a lasting, positive impact on every child we serve.
SOCCER SHOTS DMV:
Soccer Shots DC/MD/VA (DMV) was established six years ago. Soccer Shots DMV stretches from Harford Co, MD to Prince William Co, VA. Soccer Shots DMV offices are located in Laurel, MD, Fairfax, VA & Lutherville, MD. Soccer Shots DMV works closely with Soccer Shots Franchising National Headquarters in Middletown, PA. Soccer Shots DMV offers programs at nearly 400 locations, serves over 25,000 participants, and employs approximately 100 part-time coaches and 21 full-time employees.
THE BEST COACHES IN THE BUSINESS:

Soccer Shots is the #1 Children's Fitness franchise in the country. We have reached that accolade not just from our incredible curriculum, leadership, or passion. We have reached this distinct honor because we only hire the best coaches to work with our children. It's imperative that you not only enjoy working with children, but that you also have previous childcare experience and are incredibly passionate about spreading the love of sports. We want our Soccer Shots sessions to be the BEST 30-45 minutes of each child's week-as we strive to develop basic soccer skills, teamwork and healthy lifestyles in each of our children. We operate in daycares, preschools, community centers, and parks all over the DC/Maryland/Virginia Area. We provide training, soccer equipment, and all curriculum materials.
PAY:

$20-$25 per hour based on performance evaluation

Gas Reimbursement

Bonus opportunities
Training is paid at a rate of $12.50/hr
AVAILABILITY:
Classes are Monday through Sunday, 30-45 min for each session. The ideal candidate will be available to coach 25 sessions (30-35 minutes per session) per week for 9 months out of the year. This candidate will be available Monday-Friday from 9:00am-12:00pm, 2:30pm-6:30pm, and Saturday/Sunday from 8:30am-1:00pm is required. Coaching schedule will be made by Coaching Manager. The expected seasonal schedule by month is below with a two-week gap in between seasons:
January to Early March

March to May

June to August

September to November
This candidate will be expected to coach ANY makeup sessions throughout the season.
THE JOB/REQUIREMENTS:
The ideal instructor MUST meet the following criteria:
Prior soccer experience is not required. We only require the passion for positively impacting children's lives through the love of sports and fitness
Valid driver's license and access to personal vehicle
Must be at least 18 years of age
Our roster isn't complete… are you the next member of our team? Before you hit "apply now," please take a look at our website (www.soccershots.com).

Expected salary: $25 per hour

Location: Ashburn, VA

Job date: Fri, 22 Jul 2022 07:41:53 GMT

Apply for the job now!