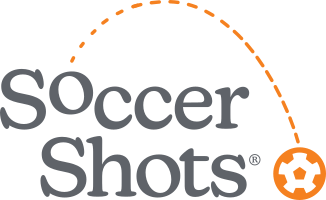 Job title: Early Education Soccer Coach

Company: Soccer Shots

Job description: Now Hiring for Summer and Fall
What is Soccer Shots?

Soccer Shots is an engaging children's soccer program for children ages 2-8 with a focus on character development. Our caring team positively impacts children's lives on and off the field through best-in-class coaching, curriculum and communication. We are here to make a difference in the Twin Cities, we create opportunities and are growing quickly. We coach at over 200 locations around the Twin cities, and our goal is to reach 18,000 children in the year 2022.
Job Description
Coaches are active and energetic, safely leading a group of children in games and activities over a 30-45 minute session. Coaches arrive on-time to locations and provide a positive customer experience to faculty and families. Our scheduling is flexible, it will mold to fit your availability. Once set, the schedule is consistent and will stay fixed for 10 week seasons as our coaches go to the same locations at the same times each week.
What You Get:
$18.50 per 30-45 minute session (25-30 session per week)
Seasonal Bonus
Flexible Scheduling
Career Opportunities
CPR Certification
Positive Company Culture
Thorough Training
Requirements:

Reliable transportation and a valid Drivers License
Eligible to work in the U.S. Must be at least 18 years of age
Passion for soccer and positively impacting young children
Available on a consistent, weekly basis
Upcoming Seasons:
– 10-week spring season (March 28th to June 3rd) Still hiring!
– 10-week summer season (June 20th to August 27th)
– 10-week fall season (September 12th to November 18th)
Hours of Operations:
Monday through Friday 8am – 5pm
Tuesday through Saturday 10am – 7pm
You get to pick your hours! Mornings, afternoons, evenings, and or Saturdays!
How to Get Started

You can begin by clicking to apply. If you need help with your application or to learn more about our hiring process, can contact our Director of Coaching:
Sean Stevens

[email protected]
For more info on our culture of 3 C's and extra info and benefits to you as the coach, look below!
Three C's: Coaching, Communication, Curriculum
Coaching: We train the best coaches in the business * We put every Soccer Shots coach through our comprehensive training program to receive certification that includes learning the use of developmentally appropriate coaching techniques.
Our coaches are routinely evaluated and undergo ongoing training.
Our coach selection process evaluates not only the ability to coach soccer, but, more importantly, the ability to engage and inspire children.
Communication: Our families experience exceptional customer service and ongoing communication * Members of the Soccer Shots team must be excellent communicators – with children, parents, community partners, and each other!
Our team understands the importance of timely, responsive communication.
Curriculum: We use expert-approved curriculum that aligns with early childhood education standards * Our developmentally appropriate curriculum places an emphasis on character development and skill building.
Our program is created under the guidance of childhood education specialists, professional soccer players and experienced and licensed soccer coaches.
We constantly re-evaluate and update our curriculum to stay current with childhood education standards.
Extra details:

Sessions are run Monday-Saturday, between the hours of 8am-7pm

Locations range across the Twin Cities and Western Wisconsin

We coach indoors and outdoors, four seasons a year

Equipment and curriculum are provided by Soccer Shots
We are excited to meet you! Apply now and we will follow up with a phone interview.

Expected salary: $100 – 500 per week

Location: Wayzata, MN

Job date: Thu, 14 Jul 2022 23:48:34 GMT

Apply for the job now!