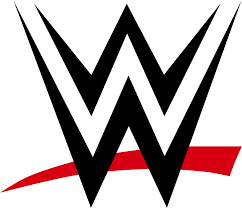 Job title: Director of Sales

Company: WWE

Job description: Stamford, CT- Headquarters

2022-05-17

Full time

R0005225
Role Summary:
WWE is seeking a high performing sales executive to generate new business revenue. The role willfocus on identifying and driving revenue opportunities for WWE's media and sponsorship assets in conjunction with our media distribution partners.
Key Responsibilities:

Develop a pipeline of qualified prospects large enough to meet or exceed financial goals
Leverage knowledge and relationships with brands and media agencies to develop revenue opportunities
Expedite the sales cycle through an understanding of client marketing needs, WWE capabilities, and articulation of WWE's value proposition
Identify client business challenges and translate them into opportunities to sell WWE partnerships and sponsorship solutions
Manage client relationships from initial pitch, through closing and transition/onboarding, and long-term strategic account growth
Creatively explore upsell and packaging opportunities to create compelling co-sell offerings with our media distribution partners
Inspire clients and team members by contributing creative sales ideas that impact overall goals and objectives
Build deep trusted relationships/partnerships with sponsors, media agencies, and partners in order to serve their interactive marketing needs
Accurately forecast revenue and proactively mediate challenges that impede sales growth
Qualifications:

A 10+ year revenue development career track focused on partnership sales with digital media expertise, preferably in consultative selling to Fortune 500 C-level decision makers and/or similar senior level agency decision makers
Proven track record of successfully closing six and seven-figure media deals
Solid understanding and knowledge of the sports sponsorship/media landscape including industry trends, key players, and terminology
Goal-oriented outlook, with proven experience in building a pipeline of new business and exceeding established financial targets
Robust analytical skills, including market strategy and a value-based selling process
Highly organized and detail-oriented
Excellent written and verbal communication skills
Strong interpersonal skills and the ability to effectively inform, motivate, and organize a multi-person salesteam
Advanced negotiating skills
Must be flexible with working nights, weekends, and holidays
Ability to work in Stamford (CT) and New York City
Ability to travel as required by client and prospect needs
Bachelor degree required
_
WWE is an Equal Opportunity Affirmative Action employer and is subject to federal regulations pertaining to employment. WWE does not unlawfully discriminate on the basis of race, color, religion, sex, sexual orientation, gender identity or expression, national origin, age, disability, marital status, veteran status, or any other basis prohibited under federal, state or local laws governing non-discrimination in employment in every location in which the Company has facilities. WWE also provides reasonable accommodation for qualified individuals with disabilities in accordance with the Americans with Disabilities Act (ADA) and any other state or local laws. For information about Privacy and Information Security for WWE employment candidates, please review our Candidate Privacy Policy . For information regarding Terms and Conditions for this and other WWE websites, please review our Terms and Conditions of Use .
PI186216846

Expected salary:

Location: Stamford, CT

Job date: Fri, 22 Jul 2022 07:17:08 GMT

Apply for the job now!