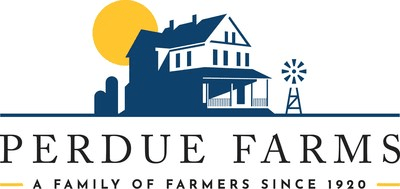 Job title: Director of Sales – Panorama (Eastern Division)

Company: Perdue Farms

Job description: Panorama Meats was started in 2002 by a small group of California ranchers who believed in their methods of raising grass-fed and grass-finished cattle. We support ranches dedicated to sustainable production systems. Panorama Meats offers an extensive line of organic and never/ever line of grass-fed and grass-finished beef products.
Summary
Responsible for directing all Brand sales functions – selling, distributor management, account management, sales forecasting, achieving sales plan, and profitable growth – determined by collaboration with the GM and VP's of Panorama. This includes developing, managing and selling into major accounts, building relationships and including working closely with the GM and VP's to build sales and brand loyalty. Knowledge of specialty beef retail sales a must – fresh beef, case-ready and prepared products.
This position is remote and can be located anywhere on the east coast, preferably near a larger metropolitan area (New York, Philadelphia, Boston, Atlanta, Baltimore, etc.).
Principal and Essential Duties & Responsibilities

Directs and manages sales efforts to attain fresh and further processed budgeted sales in margin, volume and revenue. Also manages sales direction as to always be aligned with Strategic Plan.
Develop, implement and execute a viable business sales plan to deliver a range of branded volume, margin, and profit objectives on grass-fed beef proteins.
Develop, support and manage sales of specialty beef case-ready, prepared and primals with retailers and retail distribution.
Generate expansion of new prospects across a wide variety of categories – retail, e-comm, ingredient and foodservice.
Work closely with marketing, operations and other PM Managers and to ensure proper pricing, sales & marketing support.
Participates in a leadership position on special projects and cross-functional teams.
Work with accounts to maximize carcass utilization to increase sales and distribution
Collaborate with marketing and coordinate delivery of point of sale materials to customers, conduct training seminars and provide other tools as needed to effectively promote Panorama Organic program
Assist in development, working with PM team members, of ideas, programs, new products, and promotional materials to achieve sales growth plans.
Experience Requirements
Bachelors degree and 15 years related experience. Position is based in candidate's home office which must have sufficient internet connectivity and cellular phone coverage to conduct business. Position requires access to a major airport hub and ability to use commercial travel (air, train, car).
Perdue Farms, Inc. is an Equal Opportunity / Affirmative Action employer. All qualified applicants will receive consideration for employment without regard to race, color, religion, sex, sexual orientation, gender identity, national origin, disability, or protected veteran status.

Expected salary:

Location: New York City, NY

Job date: Sat, 16 Jul 2022 07:43:52 GMT

Apply for the job now!