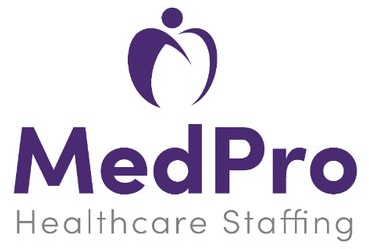 Job title: CVICU Registered Nurse

Company: MedPro Healthcare Staffing

Job description: MedPro Healthcare Staffing, a Joint Commission-certified staffing agency, is seeking a quality CVICU Registered Nurse for a travel assignment with one of our top healthcare clients.
Requirements
Active RN License
Degree from accredited nursing program
BLS & ACLS Certifications
Eighteen months of recent experience in an Acute Care CVICU setting
Benefits
Weekly pay and direct deposit
Full coverage of all credentialing fees
Private housing or housing allowance
Group Health insurance for you and your family
Company-paid life and disability insurance
Travel reimbursement
401(k) matching
Unlimited Referral Bonuses up to $1,000
Duties Responsibilities
The Cardiovascular Intensive Care Unit (CVICU) registered nurse (RN) administers medications, checks vital signs and alert the doctors of any major changes in the patient's condition. A CVICU RN acts as a liaison between the doctors and the patients, looking out for the welfare of each patient and relaying important information to the patient's family and friends. Responsible for daily care, the CVICU nurse ensures each patient recovers comfortably.
Administer care for patients following open-heart surgery.
Responsible for the treatment and care of heart transplant patients.
Educate the patient's family on the ongoing needs and care of the patient.
About Agency
MedPro Healthcare Staffing is a Joint Commission certified provider of contract staffing services. Since 1983, we have placed nursing and allied travelers in top healthcare facilities nationwide. Join us today for your very own MedPro Experience®.
If qualified and interested, please call 954-740-8789 for immediate consideration.
MedPro Staffing is an Equal Opportunity Employer. All applicants will be considered for employment without attention to race, color, religion, national origin, age, sex, disability, marital status or veteran status.
Key Words: Registered Nurse, RN, CVICU, Cardio Vascular ICU, Open Heart ICU, Contract Nurse, Travel Nurse, Agency RN, Travel RN, Nursing, Contract, Cardiovascular ICU
[email protected]

Expected salary:

Location: Miami, FL

Job date: Sat, 16 Jul 2022 22:49:11 GMT

Apply for the job now!