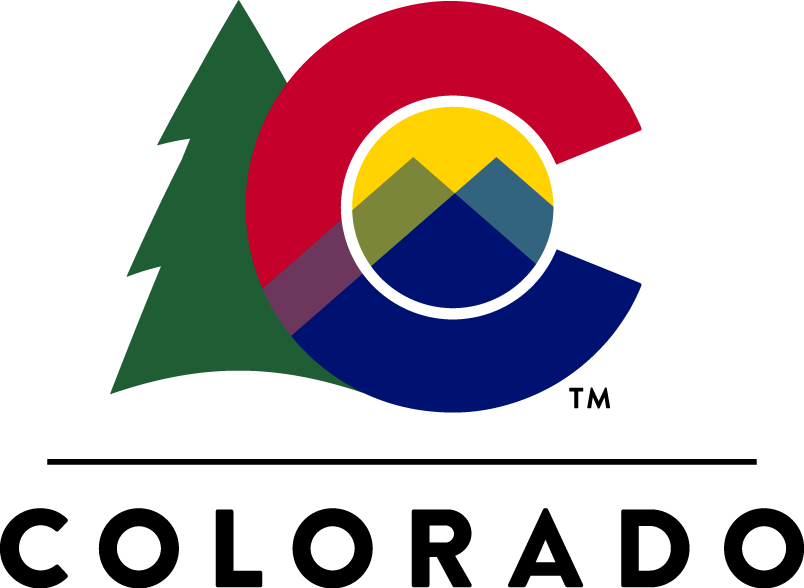 Job title: Custodian I – Night Shift – Denver

Company: State of Colorado

Job description: Department Information
This position is open to current Colorado residents only.

Please note: This recruitment may be used to fill multiple vacancies.
Office of Administrative Solutions – Facilities Maintenance
The Division of Facilities Management exists to plan, design, construct, operate, maintain and manage the Colorado Department of Human Services (CDHS) facilities and campuses according to all applicable standards in a manner that promotes the CDHS mission of providing safe, sanitary and effective environment for clients, youth, residents, consumers and staff and enhances the quality of life in CDHS facilities and campuses and the surrounding neighborhoods.
The facilities managed by the Division of Facilities Management (DFM) include 1,400 acres of land and 349 buildings comprised of 3.8 million square feet. The North district facilities are Colorado Mental Health Institute at Fort Logan (CMHIFL), 1575 Sherman, Wheat Ridge Regional Center (WRRC), Sunada (SLC), Satellite Group Homes, and the Division of Youth Services (Adams, Gilliam, Lookout Mountain, Marvin Foote, Mount View, Platte Valley, Prairie Vista YSC, and Ridge View).
Opt in below to receive text message updates on CDHS recruiting events!
Description of Job
This is regular, full-time position. Scheduled working hours are Monday-Friday, 1:30 pm to 10:00 pm.
Perform custodial work that relates to the general upkeep and sanitation of facilities managed by the North Central Facilities Management (CDHS); which includes the Division of Youth Services Center (DYC), Rehabilitation Facilities (WRRC), Mental Health Facilities (CMHIFL) and the supporting areas.
Duties and Activities:

Performs daily cleaning sanitizing, and servicing of assigned work area per schedules and procedures, which consists of sweeping, dust mopping, wet mopping, vacuuming, rest room cleaning, and other related duties.
Uses appropriate disinfectant cleaners, chemicals and equipment to clean and sanitize.
Performs daily detail cleaning of assigned area using appropriate disinfectant cleaners, chemicals and equipment which consists of washing walls, doors, frames, sills, windows, baseboards, fixtures, furnishings, ceilings, vents, and light fixtures.
Performs project floor work which consists of buffing, scrubbing, stripping, waxing and sealing of hard floor surfaces and bonnet cleaning, spot cleaning, shampooing and extracting of carpeted floors by use of appropriate cleaning chemicals and equipment. Furniture moving as required.
Performs daily cleaning and adjusts schedule at supervisor's request to complete duties of absent employees changing programs, work request and problems when the need occurs.
Minimum Qualifications, Substitutions, Conditions of Employment & Appeal Rights
This position is a full-time, in-person, essential support position. Must be available for call-backs and shift work. May be requested to work various hours for coverage out of normal business hours.
Please note: These working arrangements are subject to change.

MINIMUM QUALIFICATIONS:

Applicant must have six months of experience performing housekeeping duties.
Preferred Qualifications:

Ability to maintain a set schedule to finish cleaning, maintenance, and other tasks to meet facility needs.
Ability to follow set cleaning procedures for various facilities; knowledge of project floor work such as buffing and waxing; ability to maintain cleaning supplies inventory and order new supplies appropriately
Ability to identify problematic areas within facilities and clean facilities thoroughly. Able to scrub surfaces, move furniture, shovel snow, and dispose of waste
Experience cleaning and maintaining facilities (ie. Education institutions, hospital, long-term care facilities)
Experience sweeping and mopping floors, cleaning restrooms, emptying trash, as well as performing general dusting and vacuuming within a facility
Preferred Competencies:
Maintenance
Safety – Understand how to use cleaners and equipment safely and knowledge of
how to dispose of biohazard waste appropriately * Adaptability – Adapt to scheduling needs and changing programs; respond to different daily cleaning needs appropriately
Conditions of Employment:
Must be willing to submit to a background check.
Must be will to travel to different site locations within your assigned region, utilizing a state vehicle.
Must possess a valid Colorado Drivers license.
Must be willing to receive an annual influenza vaccination or provide a document for a medical exemption or a letter for religious exemption.
Must be willing to test for Tuberculosis (TB) test.
Must be available for call back to perform essential and/or emergency services.
Must be available for shift work may be requested to work various hours for coverage outside of normal business hours.
Use, Handling, or Exposure to hazardous materials – Explain: Proximity to moving, mechanical parts, Exposure to toxic or caustic chemicals., Exposure to electrical shock, and or working in high exposed places.
Former State employees who were disciplinarily terminated or resigned in lieu of termination must disclose the information on the application and provide an explanation why the prior termination or resignation should not disqualify the applicant from the current position. Absent extraordinary circumstances, prior disciplinary termination or resignation in lieu of termination will disqualify the applicant from future State employment with CDHS.
Effective September 20, 2021, employees will be required to attest to and verify whether or not they are fully vaccinated for COVID-19. Employees who have not been fully vaccinated may be required to submit to serial testing in the future. Upon hire, new employees will have thirty (30) business days to provide attestation to their status with proof of vaccination. Vaccinated employees must provide proof of vaccination.
Note: Fully Vaccinated means two (2) weeks after a second dose in a two-dose series of the COVID-19 vaccine, such as the Pfizer or Moderna vaccine, or two (2) weeks after the single-dose vaccine, such as Johnson & Johnson's Janssen vaccine, as defined by the most recent State of Colorado's Public Health Order and current guidance issued by the Colorado Department of Public Health & Environment. * On or after October 31, 2021, each facility shall ensure all newly hired employees, direct contractors, or support staff members are fully vaccinated at the time of hire, or receive their first dose of a two-dose protocol, or a single-dose vaccination, prior to providing any care, treatment, or other services for the facility and/or its clients.
Appeal Rights:
If you receive notice that you have been eliminated from consideration for this position, you may file an appeal with the State Personnel Board or request a review by the State Personnel Director.
An appeal or review must be submitted on the official appeal form, signed by you or your representative. This form must be delivered to the State Personnel Board by email ([email protected]), postmarked in US Mail or hand delivered (1525 Sherman Street, 4th Floor, Denver CO 80203), or faxed (303.866.5038) within ten (10) calendar days from your receipt of notice or acknowledgement of the department's action.

For more information about the appeals process, the official appeal form, and how to deliver it to the State Personnel Board; go to ; contact the State Personnel Board for assistance at (303) 866-3300; or refer to 4 Colorado Code of Regulations (CCR) 801-1, State Personnel Board Rules and Personnel Director's Administrative Procedures, Chapter 8, Resolution of Appeals and Disputes, at under Rules.
Supplemental Information
For additional recruiting questions, please contact
About Us:
If your goal is to build a career that makes a difference, consider joining the dedicated people of the (CDHS). Our professionals strive to design and deliver high quality human and health services that improve the safety, independence, and well-being of the people of Colorado. In addition to a great location and rewarding and meaningful work, we offer:
Strong, secure, yet flexible retirement benefits including a plus 401(k) and 457 plans
Employer supplemented
Paid life insurance
Short- and long-term disability coverage
11 paid holidays per year plus vacation and sick leave
state employee discount program
Excellent work-life programs, such as flexible schedules, training and more
Remote work arrangements for eligible positions
*Some positions may qualify for the Public Service Loan Forgiveness Program. For more
information, go to .
Our Values:
We believe in a people-first approach: To serve the people of Colorado, we develop a culture and work environment that creates an energized, inspired, and healthy team capable of giving their best to Coloradans.
Balance creates quality of life: We want our team to be resilient through a supportive workplace that values flexibility, health and wellness, and employee engagement.
We hold ourselves accountable: We take responsibility through our actions, programs, and results for the state of health and human services in Colorado.
Transparency matters: We are open and honest with employees, our partners, the Coloradans we serve, and the public.
We are ethical: We abide by what is best for those we serve by doing what is right, not what is easy.
Collaboration helps us rise together: We work together with all partners, employees, and clients to achieve the best outcomes for Coloradans.
We are committed to increasing the diversity of our staff and providing culturally responsive programs and services. Therefore, we encourage responses from people of diverse backgrounds and abilities.
ADAA Accommodations: CDHS is committed to the full inclusion of all qualified individuals. As part of this commitment, our agency will assist individuals who have a disability with any reasonable accommodation requests related to employment, including completing the application process, interviewing, completing any pre-employment testing, participating in the employee selection process, and/or to perform essential job functions where the requested accommodation does not impose an undue hardship. If you have a disability and require reasonable accommodation to ensure you have a positive experience applying or interviewing for this position, please direct your inquiries to our ADAAA Coordinator, Nancy Schmelzer, at [email protected] or call 1-800-929-0791.
~THE STATE OF COLORADO IS AN EQUAL OPPORTUNITY EMPLOYER~
The State of Colorado offers permanent employees a variety of benefits including medical, dental, life and disability insurance, as well as a comprehensive leave program. Please click the following link for detailed information:
Please note that each agency's contact information is different; therefore, we encourage all applicants to view the full, official job announcement which includes contact information and class title. Select the job you wish to view, then click on the "Print" icon.

Expected salary: $15.98 – 16.78 per hour

Location: Denver, CO

Job date: Fri, 22 Jul 2022 07:39:03 GMT

Apply for the job now!