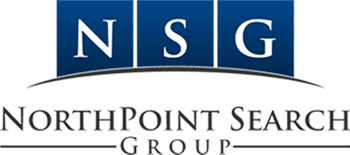 Job title: Corporate Accounting Manager

Company: NorthPoint Search Group

Job description: Corporate Accounting Manager – Plano, TX
The primary role is to oversee the accounting operations of the Company. This senior position requires years of proven experience in various levels of accounting and is required to perform a variety of accounting, bookkeeping, and financial tasks. This position manages the accounting staff, reviews their work, and is responsible for the production of financial reports. This position works directly under the CFO and CEO.
Responsibilities

1. Plan, direct, and coordinate all accounting operational functions.

2. Manage all day-to-day accounting functions including but not limited to:

1. Cash flow management

2. Accounts payable

3. Accounts receivable

4. Job cost accounting

5. Payroll

3. Job cost accounting including work in progress reports.

4. Manage and review all sales tax returns.

5. Maintain state registrations, permits, licenses, etc.

6. Maintain subcontractor package, documentation, and insurance compliance.

7. Assist in the annual business insurance renewal.

8. Train, oversee and review accounting staff duties.

9. Close the accounting periods timely and prepare and enter appropriate journal entries.

10. Reconcile accounts and maintain general ledger.

11. Generate financial statements.

12. Coordinate accounting software updates, troubleshoot issues, etc.

13. Assist in preparing budgeting, forecasting and analysis.

14. Maintain the system of internal controls over the financial reporting.

15. Process payroll and handle a variety of HR functions.

1. Maintain employee HR folders.

2. Maintain, update, and oversee New Hire and Termination documentation.

3. Manage employee benefit including annual renewal, enrollments, changes, etc.

4. Manage 401(k) changes, submission, etc.

16. Coordinate annual Review, Tax Preparation, and prepare reports all necessary reports.

17. Coordinate Prepare census and coordinate information for retirement plans.
Requirements
Ability to analyze and solve problems.
Ability to work on multiple tasks simultaneously while maintaining accuracy and efficiency.
A solid understanding of bookkeeping procedures and familiarity with basic accounting procedures
specifically accounts payable and/or accounts receivable procedures.
Ability to manage deadlines.
Ability to manage and collaborate with coworkers and staff.
Excellent organizational, verbal, and written communication skills.
Ability to pay attention to detail to avoid errors and recognize errors that have been made.
Strong computer skills and proficiency in MS Office and Outlook. Advance knowledge of Excel (creating
spreadsheets and basic use of formulas).

Minimum Job Requirements
Minimum of 10 years of progressively responsible experience.
Bachelor's degree in accounting or business administration, or equivalent business experience
Powered by JazzHR

Expected salary:

Location: Plano, TX

Job date: Sun, 03 Jul 2022 03:27:17 GMT

Apply for the job now!