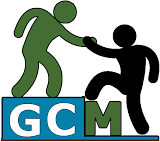 Job title: Contract Vendor Management Analyst

Company: Global Channel Management

Job description: Vendor Management Analyst needs 5+ years' contract vendor management experience
Vendor Management Analyst requires:
Ø Juris Doctorate
Ø MS Office
Ø Contract drafting and negotiation
Ø Detailed oriented Strong interpersonal skills
Ø Contract Analyst
Ø Vendor management
Vendor Management Analyst duties:
Ø Ensure all Third Party relationships are compliant with all applicable corporate, state, federal, and regulatory requirements with a focus on Federal consumer financial laws.
Ø Develop and maintain effective relationships with key business partners.
Ø Manage the complete contract lifecycle from negotiation, initial drafting, Business, Legal, and other stakeholder approval, execution, and ongoing compliance.
Ø Assist Legal with a review of Third Party contract templates to ensure the inclusion of provisions.
Ø Perform annual contract reviews and facilitate any necessary renewals for Third Party Suppliers as well as amendments or terminations as required.
Ø Maintain appropriate documentation/approvals on file.
Ø Ensure agreements contain appropriate service levels, quality and security standards, performance metrics, and financial penalties/incentives as required.
Ø Ensure corporate requirements are met by facilitating necessary documentation and reviews.
Ø Perform other duties as assigned.
Expected salary:

Location: Baltimore, MD

Job date: Sat, 23 Apr 2022 22:51:59 GMT

Apply for the job now!