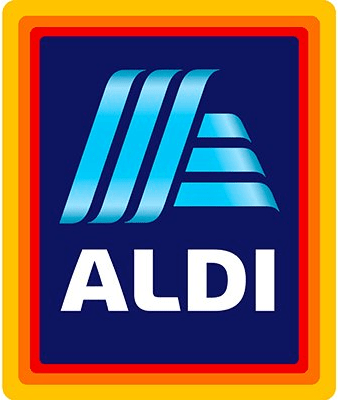 Job title: Compensation Manager (Human Resources)

Company: Aldi

Job description: Description :
Our Human Resources Department is focused on ALDI's most valuable asset: our people. With teams including Administration, Employee Communications, Payroll & Benefits, Human Resource Information Systems, Legal, Risk & Security, Recruitment and Training & Development, HR makes sure that ALDI continues to employ talented and motivated people that are focused on preserving the supportive culture we're known for.
In this role, the Compensation Manager (Human Resources) will be responsible for leading the implementation and adoption of various HR compensation technology platforms (including Salary.com). The ideal candidate for this role will be required to partner on process improvement initiatives across functional areas of HR including payroll, recruiting, and HR Information Systems. In this role, you will act as the business liaison, for ad hoc compensation project requests based on the needs of the business. To be successful in this role, you will need to have a working understanding of compensation principles, experience with HR technology implementation and advanced project management/process improvement skills. The objective of this role is to lead various transformational projects within compensation as this area continues to grow within ALDI.
Position Type: Full-Time
Work Location: Naperville, IL
Duties and Responsibilities:
Must be able to perform duties with or without reasonable accommodation.
Develops and manages ALDI's overall compensation program, including documenting and maintaining a targeted compensation strategy.
Assures the training, development, and performance of their team's staff to retain a motivated, professional workforce that achieves their career objectives.
Recruits and recommends qualified employees for their team's staff positions.
Approves all time-off requests for direct reports.
Establishes and communicates job responsibilities and performance expectations to their team to assure mutual understanding of desired results; evaluates performance and achievement of expectations and desired results; resolves internal or external barriers that prohibit successful goal achievement.
Understands the overarching company strategy, as well as communicates and models the core values, of the organization to create a sense of teamwork and membership among employees.
Provides guidance to the business on pay decisions, compensation policy and guideline interpretation, and job evaluation, including the design of creative solutions to specific compensation-related programs.
Recommends plan revisions, as well as new plans that are cost-effective and consistent with compensation trends and company objectives; coordinates implementation and provides guidance to team members.
Consults with leadership on the development of their team's strategy.
Advises leadership to source external vendors for applicable services when appropriate.
Liaises with regions to ensure timely and efficient communication flow.
Consults with the business to effectively design and streamline applicable processes within the organization.
Keeps up-to-date on external best practices and relevant changes to their field/area; communicates updates to leadership.
Supervises the participation in, conducts, and/or purchases exempt and nonexempt salary surveys to ensure corporate compensation objectives are achieved.
Ensures compensation programs are consistently administered in compliance with company policies and government regulations through audits and legal reports.
Monitors and updates existing compensation policies, guidelines, and procedures.
Manages their team by driving projects and tasks to completion through effective prioritization, work planning, resource allocation, and cross-functional collaboration.
Identifies cost-saving opportunities and potential process improvements.
Serves as the primary link between their team's staff and leadership to assure understanding of company goals, objectives, and opportunities for improvement.
Other duties as assigned.
Job Qualifications:
ALDI Acts Competencies:
Perform within ALDI Acts competencies as outlined below.
Managing Self: Seeking feedback, reflecting upon personal behaviors and looking for growth opportunities. Displaying composure, resilience and a positive approach to work.
Communicating with Impact: Communicating clearly and effectively in written, non-verbal and verbal communication to inform, inspire, motivate and influence. Appreciating the importance of listening, empathy and respect.
Cooperating with Others: Creating and maintaining mutually beneficial relationships with internal and external stakeholders. Actively consulting, managing conflict and appreciating alternative perspectives and cultures.
Leading People: Fostering a cooperative leadership style that empowers and motivates. Providing clear expectations and direction. Developing people in their roles and supporting future growth.
Driving Decisions and Results: Showing ownership by making informed decisions, executing efficiently and taking responsibility for results. Pursuing goals and taking initiative. Using market awareness to better meet the customers' needs (internal and external).
Managing Change: Demonstrating flexibility and embracing changes to adapt to shifting business needs and emerging technologies. Identifying opportunities for business improvements. Effectively implementing changes in alignment with business goals.
Job-specific Competencies:
Knowledge/Skills/Abilities
Ability to recommend, interpret, and/or apply company policies and procedures.
Gives attention to detail and follows instruction.
Ability to develop rapport, trust, and open communication that enhances the growth and job performance of direct reports.
Understands the history, strategy, organizational authority, interdependence of job duties, products, systems, and services of the company.
Conflict management skills.
Effective time and resource management; maximizes productivity.
Education and Experience:
Bachelor's Degree in Business, Human Resources, or a related field required.
A minimum of 6 years of progressive experience in Compensation and retail operations required.
Or, a combination of education and experience providing equivalent knowledge.
Certified Compensation Professional (CCP) preferred.
Physical Requirements:
Work is performed in an office environment where a computer, telephone and other office equipment are used as needed to perform duties.
Regularly required to sit, reach, grasp, stand and move from one area to another.
Constantly and repeatedly use keyboard/mouse.
Occasionally required to push, pull, bend, lift and move up to 25 lbs.
Travel:
Experience : 0 years: ADMIN

Expected salary:

Location: Naperville, IL

Job date: Wed, 13 Jul 2022 00:20:27 GMT

Apply for the job now!