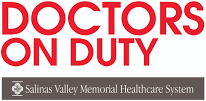 Job title: Community Health Worker

Company: Doctors on Duty

Job description: SUMMARY
The Community Health Worker is responsible for innovative thinking and providing a comprehensive social determinant of health-based approach to patients with complex social / behavioral health needs and/or multiple chronic conditions. The Community Health Worker will be responsible for linking patients to community resources and helping patients develop and/or improve their social/behavioral skill sets with the goal of reducing preventable inpatient and Emergency Department (ED) care.
ESSENTIAL DUTIES AND RESPONSIBILITIES Includes but not limited to the following:
Provides support and oversight for specific patient populations. The Community Health Worker will serve as the primary liaison to coordinate internal and external needs for the population serviced. The Community Health Worker will perform comprehensive tracking and follow-up to monitor services provided.
Work cohesively with various departments throughout Salinas Valley Memorial Clinics (SVMC), as well as entities including but not limited to Health Information Technology (HIT), Salinas Valley Memorial Hospital (SVMH), Central Coast Alliance for Health (CCAH), Aspire and Aspire Health Plan (AHP).
Use available resources to identify patients who may benefit from population health interventions and perform a comprehensive assessment of patients' social and health related needs. Help patients develop long-term strategies to meet their individualized goals in order to improve their own social support networks and overall health status during and after program completion.
Weekly follow up calls to support patient and continue until the patient shows improvement in decreased ER visits or independently functioning.
Support patients at provider appointments, classes, support groups. Community Health Worker can meet in public locations when pre-approved by management to offer support.
Create SMART goals for patients and track patient interventions.
Support and utilize team members as need to meet patient-specific and/or organizational goals.
Implement and monitor data collection, evaluation, and assessment of programs as needed for program specific and agency-wide reporting.
Assist teams in developing a hypothesis of function and underlying unmet need in an effort to develop individualized, strength-based strategies and interventions that will result in positive behavior change.
Meet and or exceeds all direct service expectations and documentation requirements.
Serve as a point person for staff and community partners regarding Exceptional Care Program and patients.
Maintain working knowledge of crisis management.
Completes a Complex Patient Huddle Worksheet for each eligible patient based on information gathered from EHRs.
Participate in regularly scheduled case review huddles to review patient status provide feedback, direction and next steps.
Other responsibilities, as assigned, to support program and/or department/business needs.
EDUCATION and/or EXPERIENCE
High School Diploma or equivalent
AA or BS/BA preferred.
REQUIREMENTS:
Bilingual English and Spanish
Valid CA Driver's License and proof of auto insurance coverage required
Offer is contingent upon successful completion of a background check.
SUPERVISORY RESPONSIBILITIES
This job has no supervisory responsibilities.

Expected salary:

Location: Salinas, CA

Job date: Wed, 15 Jun 2022 05:02:06 GMT

Apply for the job now!