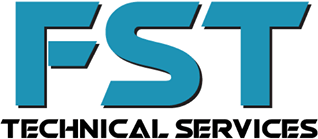 Job title: Commissioning Building Enclosure Associate

Company: FST Technical Services

Job description: A Field Engineer is responsible for the planning and execution of multiple projects and
resources by performing building envelope commissioning and consulting for a variety of facilities
As a Field Engineer, you will gain top-notch experience from the nation's premier building
commissioning providers, having served as commissioning authority for more than 90 million
square feet and $20 billion in construction cost. With offices across the country, we have one of
the largest and most respected staff of Certified Commissioning Professionals and LEED
Accredited professionals in the nation.
OUR CORE VALUES:
Accountability: Accepting ownership and delivering quality results in a transparent manner.
Collaboration: Working together towards a common goal through encouragement and mutual
respect.
Expertise: Experienced problem solvers, who lead with knowledge and promote a culture of
continuous learning.
Innovation: Encouraging the development of new ideas to provide valuable solutions
Sustainability: Safeguarding the strength of the organization and industry while meeting the
needs of clients and colleagues.
Quality: Demanding a higher standard of ourselves and services that we provide to our clients
Impact: Establishing our mark of excellence of the global environment.
Reports directly to the Building Envelope Associate. His or her goal is to exhibit a high level of professionalism and energy, as he or she may be the first point of contact for the Company. A Building Enclosure Engineer is responsible for the planning and execution of multiple projects and resources. Responsibilities include consulting, testing, and commissioning of building enclosure systems.
Essential Functions
Responsible for managing, scheduling, and budgeting assigned projects.
Provide weekly task lists to engineering manager for inclusion in weekly work plan.
Ensure completion of tasks that are conducted or managed are done within budgeted allotments.
Maintain relations with existing clients on assigned projects.
Preparation of project documents including design review, investigative reports, field and testing reports and final client reports.
Support the development of company standards relating to enclosure consulting and commissioning.
Support as required, training and business development activities related to enclosure projects.
Any special projects as required
Requirements
Bachelor's Degree in Architecture/Engineering, minimum 5 years of experience in a related position including previous project management experience.
At least 3 years' experience working with enclosure systems.
Professional registrations or certifications such as RA, LEED AP or other related certifications preferred.
Must be physically fit and capable of lifting at least 30 pounds and climbing ladders.
Willingness and ability to travel at a regular frequency.
Powered by JazzHR

Expected salary:

Location: Kentucky

Job date: Thu, 21 Jul 2022 01:48:09 GMT

Apply for the job now!