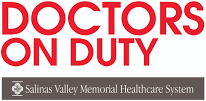 Job title: Clinical Manager

Company: Doctors on Duty

Job description: Full time
SUMMARY
Under the direct supervision of the Practice Administrator the person in the position of the Clinical Manager trains, schedules, and supervises Medical Assistants and Licensed Vocational Nurses, performs various clerical functions, as well as patient status tasks.
ESSENTIAL DUTIES AND RESPONSIBILITIES Includes but not limited to the following:
Interviews and makes hiring recommendations for new Medical Assistants (MAs)
Manages MA schedules and timecards
Counsels MAs, as necessary, with the supervision of the Practice Administrator
Responsible for maintaining updated documentation in order to meet OSHA requirements for all clinic employees
Oversee monthly clinical competencies to ensure quality care
Oversees EMR documentation to include:
Pre-visit planning (PVP) and ensures clinic is meeting its goals
Ensure MA timely responses of EMR message responsibilities
Works closely with Prescription Coordinator team for handling of prescriptions and authorizations
Responsible for patient experience and patient support
Oversees clinic supply orders, inventory and Vaccines for Children (VFC) program
Supports quality and efficiency improvement efforts
Coordinates implementation of new service lines and new immunizations offered in clinic
Maintains compliance with contracted insurance carriers through auditing of clinical records and on-site visits
Applies the principles of comprehensive, community-based, patient centered, developmentally appropriate, and culturally and linguistically appropriate care coordination
Ensures job roles and responsibilities emphasize team-based approach to care and support each member of the team being trained to meet the highest level of function
Trains staff to follow evidence-based approaches to self-management support such as patient coaching and motivational interviewing
Engages in population management activities to proactively address the needs of patients and family members
Supports the physicians and staff in assessing and managing the health needs of a patient population such as defined groups of patients:
Patients with specific clinical conditions such as diabetes, hypertension, chronic obstructive pulmonary disease, obesity, etc.
Patients overdue for preventive screenings such as cervical cancer screening, breast cancer screening, and colorectal cancer screening.
Proficient in all NCQA standards and guidelines for patient-centered medical home recognition
Conducts mandatory monthly staff meetings and participate in huddles
Other duties as assigned
EDUCATION and/or EXPERIENCE
Licensed Vocational Nurse or Registered Nurse required. S/he should have at least six months Manager experience, preferably twelve months, in a related setting (e.g., health care, customer service, etc.) and/or training, or equivalent combination of education and experience.
QUALIFICATIONS
To perform this job successfully, an individual must be able to perform each essential duty satisfactorily. The requirements listed below are representative of the knowledge, skill, and/or ability required. Reasonable accommodations may be made to enable individuals with disabilities to perform the essential functions.
PREFERRED
Bilingual may be required at certain clinics or during certain shifts.
MANAGERY RESPONSIBILITIES
Directly supervises MA employees. Carries out Manager responsibilities in accordance with the organization's policies and applicable laws. Responsibilities may include interviewing, hiring, and training employees; planning, assigning, and directing work; appraising performance; rewarding and disciplining employees; addressing complaints and resolving problems.
CONDITION OF EMPLOYMENT:
Due to the state mandate for Healthcare Workers, we will require you to prove that you have received the COVID-19 vaccine or have a valid religious or medical reason not to be vaccinated. In addition, Healthcare Workers must receive a booster dose of the COVID-19 vaccination by March 1, 2022 or 15 days after becoming eligible (whichever date is later).

Expected salary:

Location: Salinas, CA

Job date: Sun, 03 Jul 2022 01:06:43 GMT

Apply for the job now!