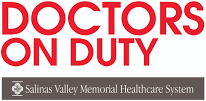 Job title: Clinical Care Coordinator, LVN

Company: Doctors on Duty

Job description: Full time
Monday – Friday
8am – 5pm
SUMMARY
Responsible for engaging recently hospitalized patients to ensure appropriate follow up medical care and services are provided. The Clinical Care Coordinator (CCC) also evaluates the patient for referral to care management, coaching or other resources to assist in supporting the patients self-management plan. The CCC collaborates with Physicians, Clinic Medical Assistants and Care Managers to ensure patient's needs are addressed timely as identified in policy and through general business operations.
ESSENTIAL DUTIES AND RESPONSIBILITIES Includes but not limited to the following:
Responsible for transitional care management services
Collaborate with the physicians to prevent unnecessary hospital re-admissions
CCC regularly exercises discretion and independent judgement in carrying out job duties and assessing patient need
Partner with Care Managers in the ongoing improvement, implementation, and evaluation of the Care Management model
Gain proficiency Salinas Valley Medical Clinic's electronic medical record system and practice management billing system
Adhere to administrative and assigned practice standards regarding confidentiality.
Maintain required documentation for all care management activities.
Provides follow-up contact with patient as indicated to ensure compliance with provider's recommendations and treatment plan – medications, lab/x-ray, specialist visits, PCP visits, dieticians, CDE, etc.
Manage designated aspects of the patient's care: referrals to specialists, hospitalizations, ER visits, ancillary testing, and other enabling services
Responsible for being available to provide telephone advice per protocol, handle urgent calls and emergent calls, appropriately referring to or involving physicians/case managers when appropriate;
Participates in facilitating patient transitions in the care continuum. Serves as the bridge between consulting physicians, hospitals, ER and other frequently used healthcare resources and the patient and/or family
Anticipates the needs of the patient, helping ensure the necessary documentation and referral authorizations are completed
Collaborates with the patient, physician, and other care team members in assessing the patient's progress toward individual health care goals
Assesses barriers when patient has not met treatments goals, is not following treatment plan of care, or has not kept important appointments
Maintains accurate and timely documentation of patient contact, and any mutually agreed upon care plans in the patient's medical record
Participates in measuring clinical outcomes, analysis activities, and quality improvement
Participates in any "integrated population management" initiatives to improve the health status of a particular patient population (e.g., diabetics, asthmatics, smokers, COPD, CHF, etc.)
Other duties as assigned.
EDUCATION and/or EXPERIENCE
LVN licensed in California.
High School diploma or equivalent.
American Heart Association BLS.
Experience as an LVN in Care Management or in a Medicare and Medi-Cal environment (Home health, Skilled Nursing, Physician Office, Clinic, Hospital). Experience with electronic medical record documentation.
PREFERRED
Bilingual English/Spanish.
Knowledge of Monterey County community resources.
Competent in the concept of an Advanced Medical Home.
SUPERVISORY RESPONSIBILITIES
This job has no supervisory responsibilities.

Expected salary:

Location: Salinas, CA

Job date: Fri, 27 May 2022 05:00:25 GMT

Apply for the job now!