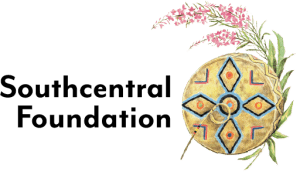 Job title: Case Management Support – Physical Therapy & Exercise

Company: Southcentral Foundation

Job description: Description :
The Southcentral Foundation (SCF) Case Management Support is responsible for performing the coordination and management of administrative duties for a Primary Care Provider (PCP) team as well as the wider Integrated Care Team (ICT). Working together with the core medical team the CMS is a primary contact between the customer-owner and ICT ensuring effective and efficient schedule coordination; verbal and written communication; information research and transfer; and system coordination.
This position has two (2) levels designed to provide progressively more responsible and independent work experiences. Progression between job levels is based on the demonstrated ability to successfully handle more progressively responsible assignments.
Minimum Qualifications:
1. High School diploma; OR GED.
2. Four (4) years of administrative support experience, Bachelor's degree, or equivalent combination of education and experience; OR demonstrated proficiency as an Administrative Support III at SCF.
Additional Qualifications for Case Management Support II:
1. Two (2) years of Case Management Support experience; OR demonstrated proficiency as a Case Management Support I at SCF.
Employee Health Requirements:
Compliance with our Employee Health Procedure is a condition of SCF employment. You are required to agree that you will comply with all job-related employee health screening and immunizations prior to your first day of employment. Jobs designated as a Health Care Personnel (HCP) position, requires that you have documentation that you have completed the following immunizations prior to your first day of employment: MMR (Measles, Mumps and Rubella, Varicella (Chicken Pox), Hepatitis B, Influenza, T-dap (Tetanus – Diphtheria – Pertussis), and COVID-19.
Education : High School

Expected salary:

Location: Anchorage, AK

Job date: Fri, 22 Jul 2022 01:27:41 GMT

Apply for the job now!