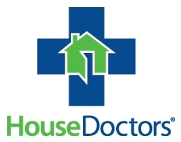 Job title: Carpenter

Company: House Doctors

Job description: Benefits/Perks
Guaranteed pay with the opportunity for an increase in 90 Days
Yearly Pay Reviews and Performance Recognition
Paid Holidays
Continuous Year-Round work
Variety of Work
Regular Work Hours/Flexible Scheduling
Opportunities for Advancement
Company Van or paid mileage
Office Support
As Handyman/Carpenter of House Doctors, you are a key member of our team responsible for quality repairs, remodeling, and home improvement projects. You will build customer relationships and uphold our standard for excellent customer service.
You have a strong background of skilled tradesman experience and have proven communication skills with supervisors, employees, and customers. You are self-motivated, thrive in fast-moving environments, and are able to manage time to effectively meet deadlines.
Company Overview
House Doctors Home Improvement and Handyman Service have been helping homeowners with home repair and light remodeling projects for over 20 years across the U.S. Our friendly, insured and bonded craftsmen are scheduled to turn up on time, and are committed to complete customer satisfaction. Each of our handymen is experienced in home maintenance, product installations, and a variety of home improvements. You'll have peace of mind knowing that every job we perform comes with a one-year guarantee.
Job Summary
Complete small to medium repairs, remodeling, and home improvement projects
Communicate with customers about scope of work and cost estimates
Ensure the efficient use of materials and maintain adequate stock of necessary equipment
Responsibilities
Skills in a variety of categories such as carpentry, drywall, painting, plumbing, electrical, flooring, door installation, deck repairs, and others.
Basic selection of tools that are necessary to perform the work.
Must be a quick thinker, able to examine a problem situation and come up with a resolution in a prompt and professional manner.
Must be able to communicate with customers and co-workers verbally and in writing, in English, in a courteous and professional manner.
Excellent customer service skills, an outgoing friendly personality, professional presentation and appearance.
Goal-oriented self-starter and a team player who can expand the scope of work while generating additional customer referrals.
Must safely perform jobs, and comply with OSHA safety regulations.
Qualifications
Able to work independently without supervision.
5-10 years' experience is preferred.
Must have a valid driver's license with no major violations in the last 3 years.
Must be able to pass a background and drug check.
Must have your own tools
Expected salary: $20 – 27 per hour

Location: The Woodlands, TX

Job date: Thu, 07 Apr 2022 03:32:24 GMT

Apply for the job now!