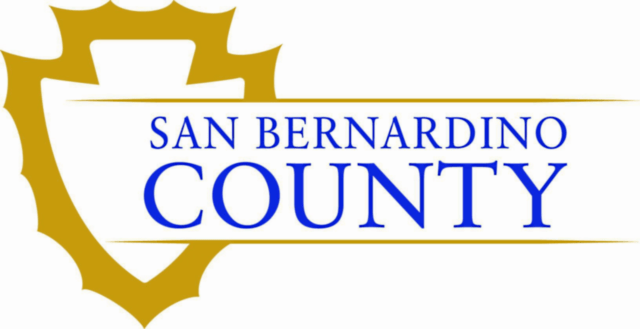 Job title: Building Inspector II

Company: San Bernardino County

Job description: The Job
We offer a competitive salary with bi-annual step increases of approximately 2.5% up to top salary step of $79,393 annually.
FUTURE SALARY INCREASES

3% Effective July 30, 2022*

3% Anticipated February 25, 2023**
Help build a better, safer future for business and residents in one of the largest, most diverse counties in the U.S. The County of San Bernardino Land Use Services Department is looking for Building Inspectors II to join a dynamic team dedicated to outstanding service, innovation, and teamwork.
Building Inspectors II are responsible for the enforcement of building standards to protect the public's health, safety, and property. Building Inspectors enforce compliance with codes, ordinances, and regulations concerning building, mechanical, plumbing, electrical, energy, and disabled access. Inspections include a variety of residential, commercial, and industrial projects under construction, including new, altered, repaired, and completed structures.
For more detailed information, review the job description.
Applications are also being accepted for . A separate application is required for each level.
CONDITIONS OF EMPLOYMENT
Background: Applicant must successfully pass a background check prior to appointment.
Certification: Incumbents must maintain certification in the appropriate field from a recognized state, national, or international association as determined by the County Building Official within. Incumbents shall complete a minimum of 45 hours of continuing education for every 3 year period.
License: Travel throughout the County is required. A valid California Class C driver license is required at time of appointment. Employees in this class may be required to use personal vehicles and show proof of automobile liability insurance. Mileage reimbursement is available.
Physical: May require frequent climbing, kneeling, crawling, lifting and carrying of items weighing up to 25 pounds; working on rough, uneven, rocky, or slippery surfaces; and regularly working at heights over 10 feet.

*Salary increases contingent upon assessed values for previous fiscal year.
**Salary increases contingent upon Property Related Revenue and/or statewide Proposition 172 Sales Tax Collections performance.
Minimum Requirements
Certification:
Possession of ICC certification (or equivalent) in the California Building Code in one of the following Inspector certificates: Residential Building, Residential Plumbing, Residential Electrical, or Residential Mechanical.
OR
Possession of ICC certification (or equivalent) as a California Commercial Building Inspector.
AND
Experience:
One (1) year experience in a public Building and Safety agency as a combination building inspector where the primary duty is inspecting building, mechanical, plumbing and electrical projects for compliance with nationally recognized model codes and applicable state and federal regulations, and with the authority to issue notices of correction and violation.
–OR–
Two (2) years of experience complying with public agencies on approved plans in a construction trade or closely related.
Desired Qualifications
The ideal candidate will be knowledgeable in CA Building codes, ordinances and regulations.
Selection Process
There will be a competitive evaluation of qualifications based on the information provided in the Application and the Supplemental Questionnaire. You are encouraged to include detailed descriptions of your qualifying experience and skills, as only the most highly qualified applicants will be referred to the Department.
Application Procedure: Please complete and submit the online employment application and supplemental questionnaire for consideration by 5pm on the filing deadline. Resumes will not be accepted in lieu of the application and/or supplemental questionnaires.
All communications regarding the selection process will be via email. Applicants are encouraged to check their e-mail frequently to learn additional information regarding this recruitment. Check your GovernmentJobs account for notifications. Update your firewalls to allow e-mails from San Bernardino County through governmentjobs.com. Update your Spam, Junk, and Bulk settings to ensure it will not spam/block/filter communications from email addresses with the following domain "@hr.sbcounty.gov". Finally, be sure to keep your personal information updated. Taking these steps now will help ensure you receive all communications regarding this recruitment.
To ensure timely and successful submission of your online application, please allow ample time to complete and submit your application before the posted deadline. Applicants will be automatically logged-out if they have not submitted the application and all required materials prior to the posted deadline. Once your application has been successfully submitted you will receive an onscreen confirmation and an email. We recommend that you save and/or print these for your records. Please note: if you do not receive an onscreen confirmation and an email acknowledging our receipt of your application, we have not received your application.

If you require technical assistance, please click to review the Government Jobs , or contact their Toll-Free Applicant Support line at (855) 524-5627. Please note that Human Resources is not responsible for any issues or delays caused by the internet connection, computer or browser used to submit the application.
EEO/ADA: San Bernardino County is an and Americans with Disabilities Act (ADA) compliant employer, committed to providing equal employment opportunity to all employees and applicants.
ADA Accommodation: If you have a disability and require accommodations in the testing process, submit the within one week of a recruitment filing deadline.
Veterans' Preference: Eligible veterans and their spouse or widow(er) who are not current County employees may be awarded additional Veterans' Preference points. Click for information and instructions to request Veteran's Preference points.
Technical & Inspection Unit

The County of San Bernardino offers a range of benefit programs for employees and their eligible dependents. These include health, dental, vision, and life insurance, as well as a variety of voluntary benefits. Programs and benefit amounts vary and are based on bargaining unit, family size, hire date, plan selection, and number of hours worked.
For a summary of benefits,* please click .
Refer to the appropriate MOU, contact the County's Employee Benefits and Services Division at (909) 387-5787 or visit the Benefits website for more detailed information at .
*Retirement benefits subject to change.

Expected salary: $57782.4 – 79393.6 per year

Location: San Bernardino County, CA

Job date: Sun, 10 Jul 2022 22:28:32 GMT

Apply for the job now!