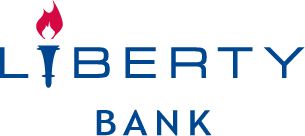 Job title: Branch Manager – Retail Banking – Kansas City, MO

Company: Liberty Bank

Job description: Bank Branch Manager

At Liberty Bank, we're passionate about helping more people achieve more freedom. There's real freedom here – the freedom you have as an individual to attain your goals, as a business to achieve your idea of success or even as a community that is gathering strength to reach its full potential. By investing in the development of personal goals, business objectives and communities, we're making a difference by using our resources to get things done.
We work hard. Play hard. Invest where our heart lives. And pursue freedom for all.
At Liberty Bank and Trust, you'll find that there's freedom here – for our customers and for you.

If you are passionate about impacting the lives of others and understand that your success has a positive effect on the company's bottom line, and the communities we serve then please apply today to join our winning team!
When clients visit our locations, they will encounter history and technology walking hand in hand. Best of all, they interact with someone like you. As a Bank Branch Manager, you'll take our client experience to an all new level the moment they walk in the door. In this key role, you will be directly responsible for efficient, effective management of a full-service Branch office. In addition, you will ensure that established policies and procedures are followed, and delegate some of the day-to-day operations to the Universal Banker Associates in order to be available to make business calls and to represent the Bank at civic and service club functions.
At Liberty Bank and Trust you'll find that there's freedom here – for our customers and for you.
Responsibilities:
Oversee and direct activities of branch to ensure profitability and operational efficiency.
Directly supervises employees in Branch Operations; carrying out supervisory responsibilities in accordance with the organization's policies and applicable laws.
Address customer banking needs relating to new and existing accounts.
Confer with customers and representatives of local businesses to evaluate current usage and promote improved and expanded services.
Promote and cross-sells bank products and services as appropriate to customer requirements.
Develop plans for efficient use of internal resources, equipment, and employees.
Open new accounts, receives initial account deposits, and ensures that all new accounts are properly processed.
Explain various bank services available, i.e. checking, savings, IRA's, Certificates of Deposit, etc. to customers; defines advantages and limitations of each program.
Approve checks within authority level.
Accept loan and credit card applications.
Participate in recruiting process and makes hiring decisions on job applicants.
Set employee goals and regularly evaluates performance.
Provide on-going employee training.
Perform other related duties as requested.
Education/Experience:
Bachelor's degree in Business, Accounting, Finance, or equivalent experience, preferably in a financial institution.
Three to five years of management experience; a working knowledge of banking principals and practice.
Must be able to make independent decisions and solve problems within the bank policy and compliance guidelines.
Microsoft Office and Banking Software
As you might expect, we value every member of our team. That's why we offer competitive pay and an extensive benefits package including paid time off, medical, dental and vision benefits and future growth opportunities within the company. We also do our best to make sure Liberty Bank and Trust is an incredible place not just to work but to build a career. We want you to learn, grow and share in the success you help create.
Ready to reinvent banking? We're ready to talk about what's next.
We are an equal opportunity employer, and all qualified applicants will receive consideration for employment without regard to race, color, religion, sex, national origin, age, disability status, protected veteran status, or any other characteristic protected by law.

Expected salary:

Location: Kansas City, MO

Job date: Thu, 09 Jun 2022 07:10:15 GMT

Apply for the job now!