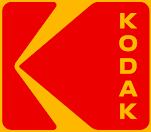 Job title: Battery Manufacturing Operators

Company: Kodak

Job description: Position Description
Kodak is Hiring!
Kodak is looking for Battery Manufacturing Operators to join our Battery Coating Division located in Rochester, NY. This is a startup opportunity serving the fast-growing electric vehicle market. Come join us and be part of the transformation to clean energy!
As a Manufacturing Operator you will be part of a team that operates a production-scale roll-to-roll manufacturing facility at the Eastman Business Park in Rochester, NY. This facility will provide high volume production coating services to manufacture a critical component used in the assembly of batteries for the electric vehicle market. The ideal candidate will have prior experience with gravure coating or offset printing technology.

Basic Job Requirements:
Operate gravure coating equipment
Operate coating machine operating console
Clean and assemble gravure coating hardware
Set up and operate delivery system equipment (pumps, filters, valves, etc.)
Operate roll-to-roll machine web lines (unwind/convey/wind)
Operate material handling equipment (fork trucks, hoists, cranes)
Take quality test for incoming raw materials and final coated product
Weigh out and dispense bulk powders and solutions
Mix solutions using aqueous chemistries
Perform analytical tests on the solutions that have been made
Operate pressure vessels and mixers
Clean process equipment and work area
Identify waste and drive improvements to reduce waste and improve quality
Required Skills:
Familiarity with machine control software and HMI interfaces
Strong mechanical aptitude
Troubleshooting and problem-solving skills (cause/effect)
Familiarity with basic quality tools (lean, six sigma, etc.)
Familiarity with web conveying machines
Good team player and willing to learn
Preferred Experience:
Gravure coating technologies
Use of HMI interfaces and controls
Web conveyance (wind, unwind, steering, tension, etc.)
Delivery equipment (filters, pumps, etc.)
Fork truck experience
Physical Job Requirements
Bending/twisting/pulling/pushing
Standing for > 4 hrs. per day
Lifting up to 40 lbs.
Operation of power trucks (including fork lift)
Work schedule is days to start moving to rotating shifts
Position Number
21398BR
Career Area
Manufacturing
Minimum Education Level
High School Diploma or GED
Position Type
Full Time
Experience Level
2-10 Years
Employment Sponsorship Notification
Any candidate/applicant requiring sponsorship now or in the future for employment visa status will not be considered for this position. Kodak as an Equal Opportunity Employer and we encourage you to look for jobs where sponsorship will be provided.

Expected salary:

Location: Rochester, NY

Job date: Thu, 21 Jul 2022 22:32:10 GMT

Apply for the job now!