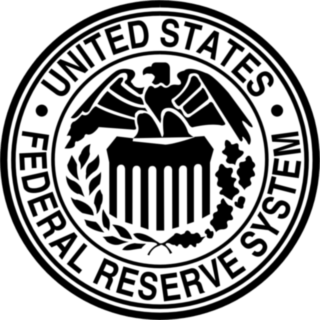 Job title: Banking Analyst II

Company: Federal Reserve Bank

Job description: Company
Federal Reserve Bank of Cleveland
All employees must be fully vaccinated against COVID-19 which includes receiving a COVID-19 vaccine booster or qualifying for an accommodation from the Bank's COVID-19 Vaccination Policy; individuals who are unable to be vaccinated due to a medical condition or sincerely held religious belief may request an accommodation from the Bank.
This position requires access to confidential supervisory information and/or FOMC information, which is limited to "Protected Individuals" as defined in the U.S. federal immigration law. Protected Individuals include, but are not limited to, U.S. citizens, U.S. nationals, and U.S. permanent residents who either are not yet eligible to apply for naturalization or who have applied for naturalization within the requisite timeframe. Candidates who are not U.S. citizens or U.S. permanent residents may be eligible for the information access required for this position and sponsorship for a work visa, and subsequently for permanent residence, if they sign a declaration of intent to become a U.S. citizen and meet other eligibility requirements.
In addition, all candidates must undergo an enhanced background check and comply with all applicable information handling rules, and all non-U.S. citizens must sign a declaration of intent to become a U.S. citizen and pursue a path to citizenship.
Applies advance experience to support the Federal Reserve's mission for financial system stability. Identifies and monitors Fourth District banking conditions and moderately complex emerging risks and trends in the macro environment, including the banking industry, credit markets, regional and national economies, select non-financial industries, and the regulatory landscape to facilitate macro-prudential supervision. Identifies moderately complex factors that pose potential risk to financial institutions or the financial system as a whole, quantifies impact, develops and communicates findings and potential supervisory responses.
Essential Accountabilities
Demonstrates advanced-level knowledge of broader financial system and banking industry, focused on credit markets and financial institution lending practices.
Demonstrates intermediate to advanced-level knowledge of the non-bank financial institution industry activities and implications to financial stability.
Conducts moderately complex quantitative and qualitative analysis to identify trends and emerging risks, quantifies impact, and develops conclusions to inform supervisory strategy.
Develops and maintains databases, spreadsheets, and other tools to retrieve and analyze moderately complex economic and financial market data.
Prepares and presents both orally and in written form research, analysis, and assessments concerning moderately complex matters to bank-wide, department and external stakeholders as needed or requested.
Contributes actively by participating in and at times leading knowledge sharing forums within the SCS Administration related to key risks and emerging issues.
Contributes actively by participating in and at times leading efforts to advance Reserve Bank or System strategic initiatives.
Provides leadership, coaching, and mentoring for less experienced analysts on processes and procedures related to internal matters and the supervisory process.
Performs other duties as assigned or requested.
Adheres to the Bank's attendance policies through regular and prompt attendance.
Education and Experience
Bachelor's Degree in Accounting, Finance, Mathematics, Economics, or related field.
5+ years of related work experience for Banking Analyst I. 7+ years of related work experience for Banking Analyst II . 10+ years or related experience required for a Senior Banking Analyst
Advanced ability to perform independent research and develop creative and innovative insights/solutions.
Advanced knowledge of Microsoft Office (e.g. Excel, Word, Access)
Advanced knowledge of statistical packages (e.g. SQL, Python, R)
Advanced problem solving and analytical skills
Advanced specialized economic, management, and computer science skills
Advanced data querying, data visualization, and data mining
Advanced presentation, public speaking, written and verbal communication
Advanced critical thinking
Advanced strategic thinking/planning
Physical Demands and General Working Condition
Traditional office environment: Employees typically sit most of the day, work with a computer and may answer/respond to phone calls. Physical movement consists of walking for meetings, breaks, etc. Ability to lift items weighing approximately 20 pounds on a limited basis is required. Addendum as needed: Employees may be required to travel by car/air.
Full Time / Part Time
Full time
Regular / Temporary
Regular
Job Exempt (Yes / No)
Yes
Job Category
Bank Examination
Work Shift
First (United States of America)
The Federal Reserve Banks believe that diversity and inclusion among our employees is critical to our success as an organization, and we seek to recruit, develop and retain the most talented people from a diverse candidate pool. The Federal Reserve Banks are committed to equal employment opportunity for employees and job applicants in compliance with applicable law and to an environment where employees are valued for their differences.
Privacy Notice

Expected salary:

Location: Cleveland, OH

Job date: Fri, 01 Jul 2022 22:55:42 GMT

Apply for the job now!