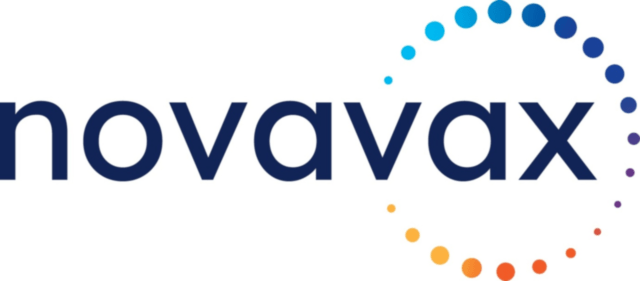 Job title: Associate Director/Director, Clinical Global Program Management

Company: Novavax

Job description: Description :
If you find science, speed, and success exhilarating, you have come to the right place.
Novavax, Inc (Nasdaq:NVAX) is a biotechnology company that creates transformational vaccines that address some of the world's most pressing infectious diseases. We have more than a decade of experience contending with some of the world's most devastating diseases, including COVID-19, seasonal influenza, RSV, Ebola, MERS, and SARS. Hard-won lessons and significant advances illustrate that our proven technology has tremendous potential to make a substantial contribution to public health worldwide.
Our scientists are committed to developing vaccine candidates for some of the world's toughest viral threats by utilizing the power of our innovative recombinant nanoparticle vaccine platform. Our vaccine technology combines the power and speed of genetic engineering with the immunogenicity enhancing properties of our Matrix-M™ adjuvant to efficiently produce highly immunogenic particles targeting some of the most pressing viral infectious diseases.
Novavax, Inc. is headquartered in Gaithersburg, Maryland with additional facilities in Uppsala, Sweden and Bohumil, Czech Republic.
Summary of the Position:
The Novavax Global Program Management (GPM) department contributes to the company's strategic business objectives by driving the company's vaccine product development and commercialization programs. This is done through managing end to end program and project quality, scope, schedules, and budgets, facilitating idea exchange, and identifying/escalating project risks, all within an established governance model.
We are seeking a highly motivated full-time Associate Director/Director with experience in either overall vaccine development and commercialization or functional program management in Clinical Development, who would like the opportunity to thrive, learn, and grow in a fast-paced, high-growth organization.
The overarching scope of responsibility will include planning and programming activities, identifying and escalating project risks through the established project governance structure, facilitating cross functional teams alongside the project managers, and contributing program management expertise to GPM and functional area teams. The Associate Director/Director may also serve as the lead senior program manager for a priority company program.
Success in this role depends on strong leadership and interpersonal skills, a keen attention to detail, and a passion for project execution, with the most successful candidates exhibiting strong knowledge and expertise in the areas of vaccine development and commercialization or Clinical Development functional program management
Location is flexible.
Responsibilities include but are not limited to:
Oversee program operations to include delivery of integrated program plans and schematics for clinical phases of our programs, risk registers, and contractual reporting deliverables to meet program goals; and recommend revisions as appropriate to meet changing needs and requirements.
Point of contact for Clinical and Medical Affairs Global Program Management and support of the Clinical and Medical Affairs functional organizations
Responsible for Phase 1-4 integrated milestones and timelines.
Proactively identify critical path and risks and drive the identification and development of solutions to mitigate these risks
Work with cross-functional project and program teams to identify and address constraints to achieve project and program deliverables, timelines, and budgets in fulfillment of corporate objectives.
Monitor and manage the contractual, technical, and financial requirements and deliverables for each project/program, working closely with the Contracts, Finance, and technical leads.
Establish program management best practices and assist in the implementation of infrastructure necessary for successful program management.
Drive and facilitate team meetings effectively ensuring that clear agendas are set, and actions and decisions are documented, communicated and commitments made.
Proactively drive program teams and sub teams, establish appropriate level of urgency, and maintain focus on deliverables.
Identify, assess, and actively resolve or escalate where necessary any risks or issues that could impact the successful completion of program.
Actively manage timelines including a clear understanding of dependencies and critical path.
Maintain frequent communications with enterprise-wide program teams and key internal stakeholders so that all parties are aware of current strategies, plans and business needs, interdependencies, critical path activities, issues, contingencies, and milestones.
Drive timely decisions and facilitate active communication and information flow among teams, development and commercialization functions and governance bodies.
Proactively work across Global Program Management to align program or functional activities with overall product development and commercialization plans, implement administrative and organizational processes for timely knowledge and information transfer, and onboard PM tools for efficient tracking and reporting.
Build strong working relationships across departments, with key stakeholders and senior management to ensure transparency and to facilitate communication.
Establish program management best practices and assist in the implementation of infrastructure necessary for successful program management. Leverage best practices to foster a team culture of transparency, accountability, high cross-functional communication, and timely execution.
Some travel may be required (5-10%).
Minimum requirements:
Bachelor's (M.S./M.A. preferred) degree preferably in a scientific field required and PMP certification desired.
A minimum of 8 years in the biotechnology industry or related field, program management (vaccines experience preferred) Experience with clinical development highly desirable.
At least 5 years of experience facilitating high-performing project team meetings and negotiating to successful outcomes.
Demonstrated knowledge of the requirements for each stage of the biologics development process and stage gated project management techniques.
Track record of successfully driving and managing programs, overcoming challenges, and managing risks.
Strong project management skills, including proficient use of MS Project and other tools.
Excellent people management skills with the ability to develop effective relationships, motivate others and influence in a cross-functional environment.
Collaborative team player who fosters open communication and facilitates mutual understanding and cooperation amongst all stakeholders.
Outstanding communication skills (oral, written, and interpersonal)
Strong analytical and problem-solving skills; able to troubleshoot critical issues or problems, determine causes and identify and implement solutions.
Innovative, driven, highly organized self-starter with ability to handle multiple activities and comfortable interacting with all levels of management within the company.
Novavax offers a base salary, annual bonus, equity grants, professional career development/growth opportunities, and a comprehensive benefits package including medical, dental, vision, Rx, STD, LTD, Life, Optional Life, 401(k) plan.
Equal Opportunity Employer/Veterans/Disabled
Novavax is an equal employment opportunity employer. Employment and advancement opportunities are available to all individuals on an at-will basis, regardless of their race, color, national origin, religion, ancestry, citizenship status, military or veteran status, sex, sexual orientation, gender identity or expression, age, marital status, family responsibilities, pregnancy, disability, genetic information, protective hairstyle, or any other characteristic protected by applicable federal, state, or local law.
Except where prohibited by applicable state law, this position requires that you be fully vaccinated against COVID-19 unless you need a reasonable accommodation or qualify for an exemption.
#LI-LM #LI-remote

Expected salary:

Location: USA

Job date: Sat, 16 Jul 2022 04:15:16 GMT

Apply for the job now!