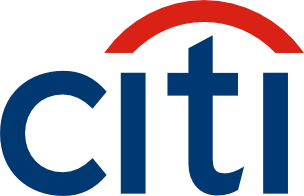 Job title: Associate Creative Director

Company: Citigroup

Job description: The Dig Design Creative Director accomplishes results through the management of professional team(s) and department(s). Integrates subject matter and industry expertise within a defined area. Contributes to standards around which others will operate. Requires in-depth understanding of how areas collectively integrate within the sub-function as well as coordinate and contribute to the objectives of the entire function. Requires basic commercial awareness. Developed communication and diplomacy skills are required in order to guide, influence and convince others, in particular colleagues in other areas and occasional external customers. Has responsibility for volume, quality, timeliness and delivery of end results of an area. May have responsibility for planning, budgeting and policy formulation within area of expertise. Involved in short-term planning resource planning. Full management responsibility of a team, which may include management of people, budget and planning, to include duties such as performance evaluation, compensation, hiring, disciplinary and terminations and may include budget approval.
Responsibilities:
Lead a cross-discipline team of creative talent, strategists and producers to invent and execute innovative omni-channel, brand experiences across a diverse range of channels including digital, mobile and bank branches
Key team member driving strategy and influencing the direction of the experience
Acts as a coach for the team and are expected to inspire breakthrough ideas through teamwork and drive the cultural spirit of the group
Invent and inspire customer experiences and user flows that are radically consistent, curiously easy, and bold by design
Partner with Creatives, Strategists and Project Managers and other team members to develop effective end-to-end customer experiences across all channels
Have a deep understanding of the Citi product offering, the market in which Citi operates, and the target customers
Review and Interpret creative briefs alongside members of your experience design team
Understand customer goals, business requirements, technical constraints, and be able to work within project parameters
Embrace and apply Design Thinking principles with agile methods
Manage multiple work streams with varying timelines and complexity with authority and passion
Package creative concepts and present to internal stakeholders in persuasive, articulate and compelling ways
Support the SVPs, Directors and Managing Directors in the overall growth and development of the Design capability
Manage the career development of cross-discipline resources and be a motivating and inspiring force that gets the best performance out of people
Accountable for the effective utilization of resources
Be the voice of the customer and a champion for world-class brand experiences
Appropriately assess risk when business decisions are made, demonstrating particular consideration for the firm's reputation and safeguarding Citigroup, its clients and assets, by driving compliance with applicable laws, rules and regulations, adhering to Policy, applying sound ethical judgment regarding personal behavior, conduct and business practices, and escalating, managing and reporting control issues with transparency, as well as effectively supervise the activity of others and create accountability with those who fail to maintain these standards.
Qualifications:
6-10 years of experience
Print/Offline experience
Proven leadership and management skills with multiple direct reports across multiple projects
Demonstrated portfolio that represents a wide range of design styles, diverse projects and a clear personal aesthetic
Intimate knowledge of Photoshop, Sketch and the Adobe Creative Cloud suite of applications
Impressive design, conceptual thinking, and typography skills
Advanced understanding of interaction design, site architecture, and designing intuitive user interfaces and navigation
Understand the possibilities and limitations of web technologies
Excellent written and verbal communication skills
Impressive communication and presentation skills, including the ability to sell ideas to varying audiences
Experience working in agile methodologies and design thinking
Effective organization and time management skills
Exceptional attention to detail
Open, honest and direct in your approach to giving feedback and managing teams
Education:
Bachelor's/University degree, Master's degree preferred
This job description provides a high-level review of the types of work performed. Other job-related duties may be assigned as required.
Job Family Group: Product Management and Development
Job Family: Digital Product Management
Time Type: Full time
Citi is an equal opportunity and affirmative action employer.
Qualified applicants will receive consideration without regard to their race, color, religion, sex, sexual orientation, gender identity, national origin, disability, or status as a protected veteran.
Citigroup Inc. and its subsidiaries ("Citi") invite all qualified interested applicants to apply for career opportunities. If you are a person with a disability and need a reasonable accommodation to use our search tools and/or apply for a career opportunity review .
View the " " poster. View the .
View the .
View the
Effective November 1, 2021, Citi requires that all successful applicants for positions located in the United States or Puerto Rico be fully vaccinated against COVID-19 as a condition of employment and provide proof of such vaccination prior to commencement of employment.

Expected salary:

Location: New York City, NY

Job date: Thu, 30 Jun 2022 23:26:58 GMT

Apply for the job now!