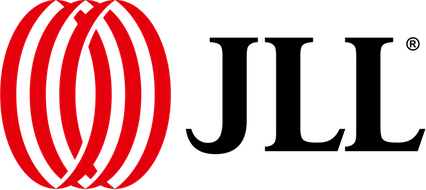 Job title: Accounting Manager

Company: Jones Lang LaSalle

Job description: About JLL –
We're JLL—a leading professional services and investment management firm specializing in real estate. We have operations in over 80 countries and a workforce of over 98,000 individuals around the world who help real estate owners, occupiers and investors achieve their business ambitions. As a global Fortune 500 company, we also have an inherent responsibility to drive sustainability and corporate social responsibility. That's why we're committed to our purpose to shape the future of real estate for a better world. We're using the most advanced technology to create rewarding opportunities, amazing spaces and sustainable real estate solutions for our clients, our people and our communities.
Our core values of teamwork, ethics and excellence are also fundamental to everything we do and we're honored to be recognized with awards for our success by organizations both globally and locally.
Creating a diverse and inclusive culture where we all feel welcomed, valued and empowered to achieve our full potential is important to who we are today and where we're headed in the future. And we know that unique backgrounds, experiences and perspectives help us think bigger, spark innovation and succeed together.
If this job description resonates with you, we encourage you to apply even if you don't meet all of the requirements below. We're interested in getting to know you and what you bring to the table!
JLL is seeking an experienced Property Accounting Manager to lead a team of 4 – 6 accountants with varying experience and overseeing the accurate and timely preparation of financial reporting to our clients. In addition to managing the team and their workload, the Property Accounting Manager will provide coverage on portfolios, as needed.
Responsibilities:

Support the Senior Accounting Manager/Assistant Controller in managing the accounting and reporting for multiple clients serviced by CAS; function as a resource both internally and externally regarding procedures, issues and inquiries
Support the Senior Accounting Manager/Assistant Controller in monitoring compliance with controls, best practices and SOCR (Service Organization Control Report, formerly SAS-70) requirements for the corporate client portfolio. Help develop and implement changes as required and assist in related annual SOCR audits
Oversee the review activities performed by staff of 4 – 6 Accountants including workpaper reviews to assess compliance with objectives and adequacy of procedures and documentation performed
Proactively manage the Oversight environment, ensuring key issues have been identified and addressed
Conduct ongoing communications with Senior Leadership and business partners via findings, dashboards, KPIs, other reports- communicating findings, framing issues providing recommendations
Hire, train, evaluate and develop staff members
Work on special projects
Competencies:
Adaptability- maintains effectiveness in varying environments, tasks and responsibilities, or with various types of people
Planning and Organizing- establish course of action to accomplish goals and evaluates results, develops schedules and task/people assignments, can orchestrate multiple activities at once to accomplish goals, uses resources effectively and efficiently
Customer Focus- dedicated to meeting the expectations and requirements of the external and internal customer, acts with customer in mind, establishes and maintains effective relationships with customers, and gains their trust and respect
Dealing with Ambiguity – can effectively cope with change, can shift gears comfortably, can decide and act without having the total picture, can comfortably handle risk and uncertainty
Motivating Others- creates a climate in which people want to do their best, empowers others, makes each individual feel their work is important
Qualifications
BS in Accounting; CPA and/or CIA preferred
Minimum of 5 years of relevant experience in accounting and financial governance required
Prior supervisory experience a plus
SSAE 16/SOC1 (formerly SAS70) or SOX related design and review of control platforms a plus; forensic data analysis a plus
Excellent communication skills-both written and oral
Proficient in Excel and other Microsoft applications with ability to quickly learn our systems: Yardi and MRI
Location:
#LI-Hybrid

#LI-CF3
Benefits:
Our benefits are a good reason to come to JLL.
We are committed to hiring the best, most talented people in our industry, and then empowering them with the resources and support to enhance their health, financial and personal well-being. Our underlying benefits philosophy is this: be fair to our people, and provide opportunities for those who take advantage of our programs and resources to lower their health costs and increase their personal and financial security.
Benefits to eligible employees, include:
401(k) plan with matching company contributions
Medical, Dental & Vision Care
6 weeks of paid parental leave at 100% of salary
Paid Time Off and Company Holidays
Flexible Work Arrangements may be available
Executive Benefits
What you can expect from us
We succeed together and believe the best inspire the best, so we invest in supporting each other, learning together and celebrating our success.
Our Total Rewards program reflects our commitment to helping you achieve your career ambitions, recognizing your contributions, investing in your well-being and providing competitive benefits and pay.
We can't wait to see where your ambitions take you at JLL. Apply today!
JLL Privacy Notice
Jones Lang LaSalle (JLL), together with its subsidiaries and affiliates, is a leading global provider of real estate and investment management services. We take our responsibility to protect the personal information provided to us seriously. Generally the personal information we collect from you are for the purposes of processing in connection with JLL's recruitment process. We endeavour to keep your personal information secure with appropriate level of security and keep for as long as we need it for legitimate business or legal reasons. We will then delete it safely and securely.
For more information about how JLL processes your personal data, please view our .
For additional details please see our career site pages for each country.
For employees in the United States, please see a fully copy of our Equal Employment Opportunity and Affirmative Action policy .
This position may require you to be fully vaccinated against COVID-19. If required, you'll be asked to provide proof that you're fully vaccinated upon your start date. You're considered fully vaccinated two weeks after you receive the second dose of a two-dose vaccine series (e.g., Pfizer or Moderna) or two weeks after a single-dose vaccine (e.g., Johnson & Johnson/Janssen). Failure to provide proof of vaccination may result in termination.
Jones Lang LaSalle ("JLL") is an Equal Opportunity Employer and is committed to working with and providing reasonable accommodations to individuals with disabilities. If you need a reasonable accommodation because of a disability for any part of the employment process – including the online application and/or overall selection process – you may contact us at . This email is only to request an accommodation. Please direct any other general recruiting inquiries to our page

I want to work for JLL.

Expected salary:

Location: Westmont, IL

Job date: Sun, 17 Jul 2022 04:30:27 GMT

Apply for the job now!