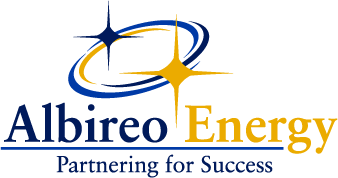 Job title: Accounting Manager

Company: Albireo Energy

Job description: Job Description:
The Manager – Accounting & Administration will report to the Assistant Controller and will ensure all accounting, finance, and other administrative functions are executed in an accurate and timely fashion for several divisions.
A key member of the Albireo team, the Manager – Accounting & Administration will be responsible for:
Preparing GAAP-compliant financial statements and ensuring an accurate and timely month-end close process.
Providing meaningful financial information and analysis to Albireo Corporate and local Management.
Supporting annual budgeting and ongoing forecasting activities and variance analysis.
Ensuring transaction processing systems are properly maintained, proper authorization controls are followed, and accurate data is entered into the local ERP system.
Assisting in development and implementation of new procedures, including implementation of new ERP system, to improve performance and controls within the local accounting department.
Requirements:

Undergraduate degree in Accounting or Business with emphasis in Accounting required. MBA preferred.
Minimum of 8 years accounting work experience, with several years working in the commercial construction industry strongly preferred.
Must be comfortable in working within a small staff and wear many hats when the need arises.
Must be able to supervise, train, and coach 3-4 team members and interact with other divisions, Operations and Upper Management in order to meet tight deadlines.
Must be very familiar with construction accounting practices such as percentage of completion accounting, ECAC processes, and the ability to analyze revenue recognition results.
Experienced in working with Microsoft Dynamics AX ERP – highly desirable. Proven experience with systems conversions, testing and troubleshooting systems issues – highly desirable. Advanced excel skills required.
CPA and or CMA professional certification or progress towards attaining, preferred but not required.
Proven track record of adding value to businesses beyond a "number crunching" role.
Information technology experience, particularly within an ERP environment preferred. * A fierce desire to succeed, set and attain tough goals, and the ability to build enthusiasm within others in the organization.
Key Accountabilities
Must be a doer and thinker, both tactical and strategic. Be willing to roll up your sleeves and dig into reconciliations one day and make a presentation to the Board of Directors the next.
Provide monthly financials in accordance with Albireo reporting standards.
Responsible for ad hoc reporting including in-depth analysis of sales, cost of sales, and operating expenses. Assists in providing useful information to senior management to drive the business to achieve goals.
Adjust and adapt as circumstances change. Be comfortable in a rapidly growing company.
Other duties and projects as assigned.
Maintain sound accounting and financial practices and procedures and strive to present accurate, factual reports across Albireo.
Handle other administrative duties as needed. Provide audit and tax support.
Benefits:
Medical Insurance
Dental Insurance
Vision Insurance
Basic Life Insurance
Voluntary Life Insurance
Short Term & Long Term Disability
Paid Vacation
Paid Sick Time
Paid Holidays
401K with Company match

Expected salary:

Location: Edison, NJ

Job date: Wed, 20 Jul 2022 02:58:35 GMT

Apply for the job now!