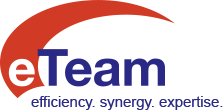 Job title: Accounting Assistant

Company: eTeam

Job description: Duration:0-6 month(s)
Description/Comment:
The Client is seeking an Accounting Assistant to compile data, compute fees and charges and prepare invoices for billing purposes.
A typical Accounting Assistant is responsible for computing company charges, itemizing statements or invoices and computing payroll.
Job Responsibilities:
Balance and reconcile batch control totals with source documents or computer listings in order to locate errors, encode correct amounts, or prepare correction records.
Prepare itemized statements, ills, or invoices and record amounts due for items purchased or services rendered.
Reconcile and post receipts for cash received by various departments.
Perform bookkeeping work, including posting data and keeping other records concerning costs and shipments.
Skills:
Verbal and written communication skills, attention to detail, and critical thinking.
Ability to work independently and manage one's time.
Ability to apply accounting and mathematical principles to work as needed.
Knowledge of federal, state, and company policies, procedures and regulations as related to accounting.
Previous experience with computer applications, such as Microsoft Word, Excel and PowerPoint, and any other related accounting software.
Education/Experience:
High school diploma or GED required.
Associate's degree in accounting or related financial discipline preferred.
0-2 years financial and/or accounting experience required.
Expected salary:

Location: Omaha, NE

Job date: Sun, 10 Jul 2022 01:50:38 GMT

Apply for the job now!