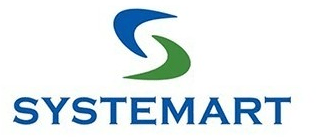 Job title: 6H6GI3-Manufacturing Planner 3 – 635-Manufacturing Planner-General

Company: Systemart

Job description: Job Description:Develops, implements and maintains various manufacturing plans, Bill of Materials, work instructions and illustrations to define and document as-built configuration. Develops manufacturing concepts and strategies to support business objectives. Develops and integrates suppliers, processes, materials, data and technology to meet manufacturing and delivery requirements. Reviews and approves supplier data to ensure manufacturing related requirements are met. Develops tooling requirements based on manufacturing and engineering requirements. Manages tools from initial design to end of use disposition. Investigates and resolves manufacturing related issues. Performs producibility assessments for part or product designs. Provides producibility input to design, manufacturing processes and manufacturing technologies to meet cost and schedules. Develops integrated work statements and sequencing of events to support delivery commitments. Drafts, updates and reviews processes and procedures to support business and regulatory agency requirements. Works under general direction. 8+ years of experience 8+ years of strong mechanical aptitude and experience building parts 5+ years of SAP knowledge/experience 8+ years Must have experience Reading Schematics and Blueprints Must know how to write the plans for the machinist to build the part Aircrafts Industry (highly preferred) Build parts for other aircrafts industry (highly preferred) A/P Mechanic Desire but not required Pass experience as a Machinist Highly Desired Must work with well with others Ability to Follow Directions Well Min High School Diploma MUST be a U.S Citizens to Support Export Compliance Education / Experience:Education/experience typically acquired through advanced education (e.g. Associate) and typically 3 or more years' related work experience or an equivalent combination of education and experience (e.g. Bachelor+1 years' related work experience, 5 years' related work experience, etc.). Additional Comments / Position Comments: 2nd shift but training is on 1st shift (tentative training could be for 6 months) 6am-2:30pm (Training Shift) 2nd Shift and Permanent Start time after training 2:30pm-11pm 100% onsite. Candidate must be local to California ONLY. Would only consider California residents who are willing to relocate to Huntington Beach. DO NOT submit candidates outside of the California Region. Candidates will be rejected and will not be considered.

Expected salary:

Location: Huntington Beach, CA

Job date: Sun, 03 Jul 2022 06:16:46 GMT

Apply for the job now!